Why Germany Has Fewer Asylum-Seekers This Year
In 2015, 1.1 million asylum-seekers arrived in the country. In the first six months of this year, 222,000 have arrived.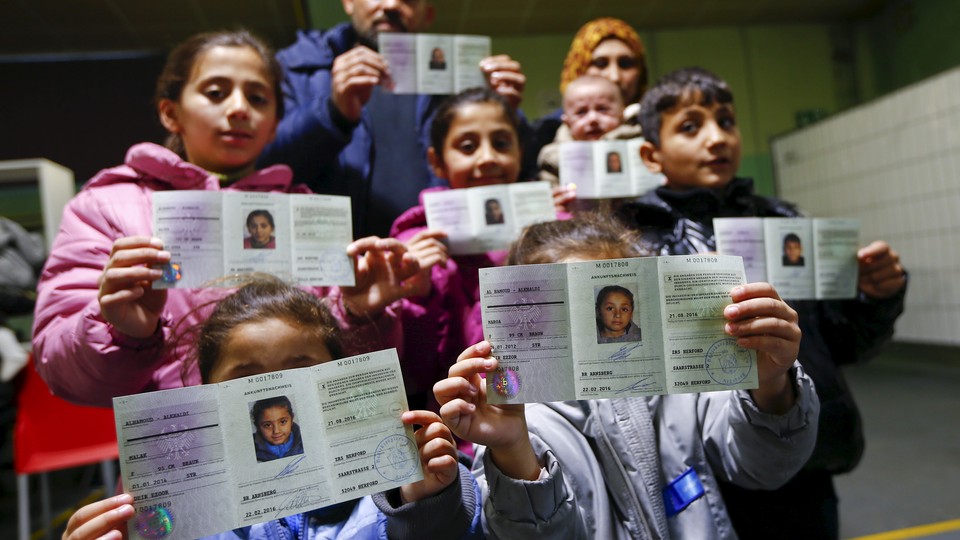 NEWS BRIEF
Limited by blocked routes through the Balkans and and restricted sea departures from Turkey, the number of asylum-seekers arriving in Germany has sharply decreased in the first half of this year.
German officials on Friday said the country has accepted more than 222,000 asylum-seekers from January to June. In all of 2015, Germany registered 1.1 million people as asylum-seekers.
While nearly 92,000 people arrived in January as asylum-seekers, those numbers have been much lower subsequent months. In June, there were just over 16,000. Interior Minister Thomas de Maiziere, though, cautioned, saying, "I wouldn't guarantee that this will also remain the case in the coming months." The Associated Press also reports:
At the height of the influx through the Balkans last year, Germany registered more than 206,000 asylum-seekers in November alone...

Though the overland Balkan route is now closed to large groups, de Maiziere said smugglers are getting small groups across borders. He added that there are increasing—though still small—numbers arriving from Italy via Switzerland, and an increase in asylum-seekers from Russia's Chechnya region.
The number of people arriving in Italy through the Mediterranean are at the same levels as last year. Syrians remain the largest group of asylum-seekers, as almost 75,000 have arrived in Germany this year.