The Deadly Explosion in Ansbach
The Islamic State says it was behind the attack that wounded 15 people in the German town Sunday night.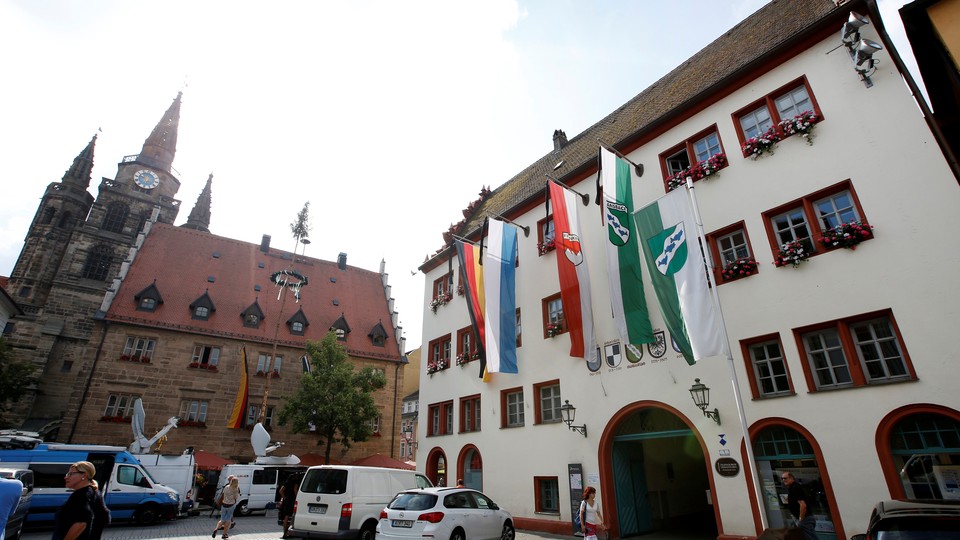 NEWS BRIEF The Islamic State has claimed responsibility for a suicide attack in Germany Sunday night that wounded at least 15 people and forced the evacuation of about 2,000 people from the surrounding area.
The militant group said Monday it was behind the explosion in Ansbach, a town of about 40,000, according to Reuters and the AP. The attack occurred outside an open-air music festival in the town. The attacker, a 27-year-old from Syria who was denied asylum in Germany, detonated a backpack of explosives after he was turned away from the event because he did not have a ticket, the AP reported.
Officials have not named the attacker. Investigators found a video on his cellphone in which he pledged allegiance to Abu Bakr al-Baghdadi, the self-proclaimed leader of the terrorist organization. More on the attacker, from Reuters:
The 27-year-old arrived in Germany two years ago and claimed asylum, a federal interior ministry spokesman said. He had been in trouble with police repeatedly for drug-taking and other offences and faced deportation to Bulgaria.
The attack followed several incidents of violence against civilians in the Bavarian region. On Friday, an 18-year-old Iranian-German man shot and killed nine people near a shopping mall in Munich. On July 19, an teenage Afghan refugee wielded an axe and knife against passengers on a train in Wuerzburg, injuring four. German police say those attacks were not related to ISIS.