The Return of the French National Guard
President François Hollande announced the move to better protect citizens following recent terrorist attacks.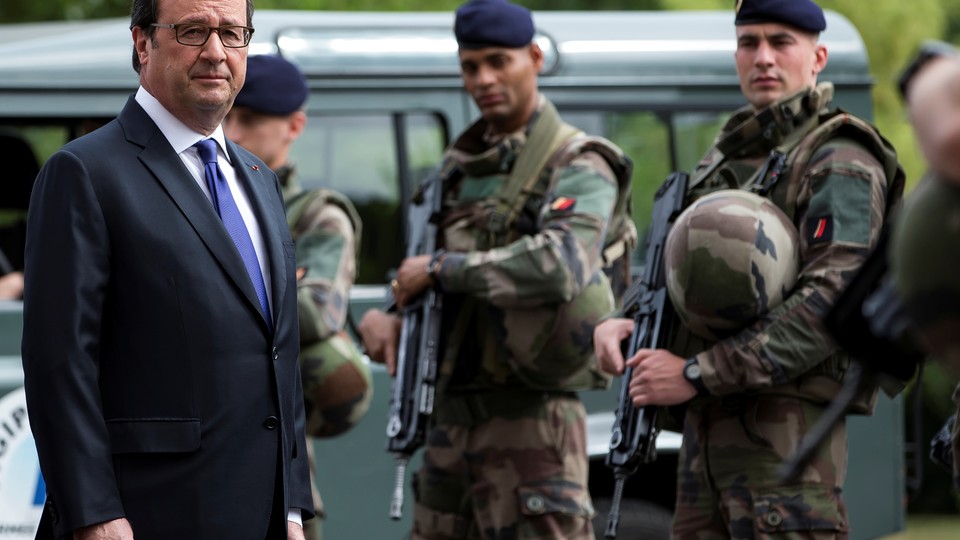 NEWS BRIEF The French government announced the formation of a new National Guard Friday to protect citizens facing terrorist attacks, according to a statement by President François Hollande. The move follows attacks across France that killed more than 200 people since January 2015.
Hollande said the National Guard, which is expected to become operational this fall, will be composed of volunteers from existing operating reserves, including the police, paramilitary police, and military.
Nous allons rendre opérationnelle au plus vite la constitution de la #GardeNationale, cette force au service de la protection des Français.

— François Hollande (@fhollande) July 28, 2016
"We will soon make operational the constitution of the #NationalGuard, a force for the protection of the French people," he said.
Calls for a national guard arose following multiple attacks in Paris last November, which killed 130 people. These calls resurfaced after the Bastille Day attack in Nice earlier this month, in which 84 people were killed. The country experienced another high-profile terrorist attack Monday when a priest was killed at a church in Normandy.
Hollande encouraged all "patriots" to enlist in the country's operational reserve forces. He said that 15,000 reserve forces would be available by the end of the month, and Bernard Cazeneuve, the French interior minister, announced that 2,500 people have already expressed interest.
The French National Guard, first formed at the onset of the French Revolution,
was disbanded in 1872
.