Another Not Guilty Decision in the Freddie Gray Case
The highest-ranking officer implicated in the Baltimore man's death was acquitted by a judge Monday.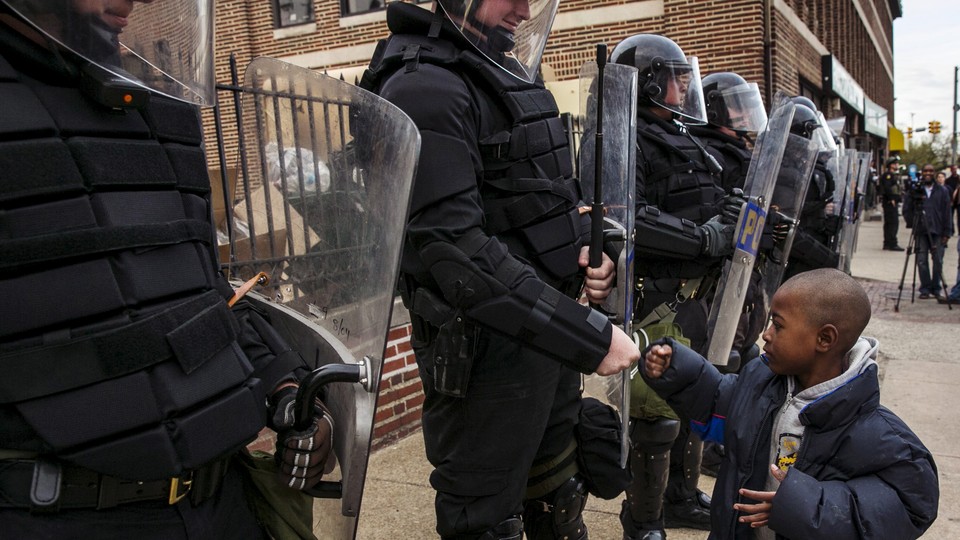 NEWS BRIEF The highest-ranking Baltimore police officer charged in the death of Freddie Gray was acquitted of all charges Monday morning.
Lieutenant Brian Rice, who was charged with manslaughter, reckless endangerment, and misconduct, is the fourth of six officers implicated in Gray's death to avoid a conviction. A judge found that Rice did not commit a crime when he loaded Gray, a black man who died of a neck injury last April, into a police van without a seatbelt and handcuffed at his legs and wrists. This verdict is a major setback to prosecutors, as The Washington Post notes:
The verdict renews questions about whether the state should move forward with charges against the remaining officers or drop them altogether. Two of Rice's co-defendants were recently acquitted, and a third is awaiting retrial after a jury deadlocked in his case in December. Another two officers are set to be tried in the coming months.
A judge already tossed out the assault charges against Rice last Monday. Despite the momentum for activists who celebrated the charges against the six officers, the legal process does not seem to have continued in their favor.