Overhauling French Intelligence Agencies
A parliamentary commission has recommended that the country's multiple agencies be merged into a single one.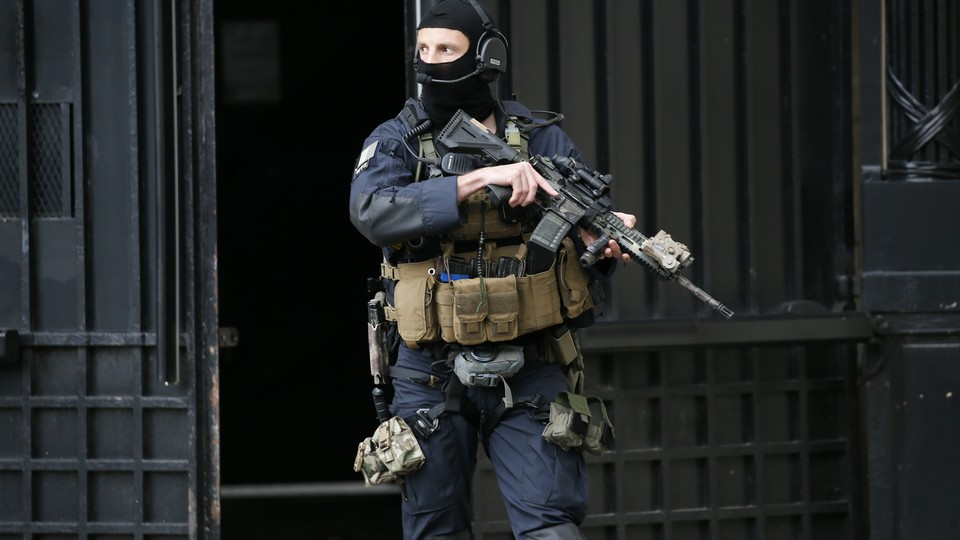 A French parliamentary inquiry examining the Paris attacks of 2015 has recommended that the country's many intelligence agencies be merged to create a single agency.
Here's more from Deutsche Welle:
The commission made a series of key recommendations at government level: to create an agency to fight against terrorism; to bring together the three elite forces GIGN, Raid and BRI; creation of a national intelligence agency; greater security measures to be taken at international airports and improvements to the judicial and prison system, where many assailants have been radicalised in the past.
The commission was set up to investigate the failures that led to two terrorist attacks in France last year: The January 2015 attack on Charlie Hebdo and a supermarket, and the November attack at multiple locations in the French capital. Together, the attacks killed 147 people.
Georges Fenech, the commission's president, said all the suspects involved in the attacks had been known to authorities.
The report, based on 200 hours of interviews in several countries over six months, also found that coordination among European intelligence intelligence was poor.
"Europe is not up to the task," Sebastien Pietrasanta, the Socialist lawmaker, said.
The commission also found the state of emergency imposed after the November attacks had a "limited impact" on security.