The Shooting in a Fort Myers Nightclub
Police in Florida say at least two people are dead and 17 wounded. Three people are in custody in connection with the shooting.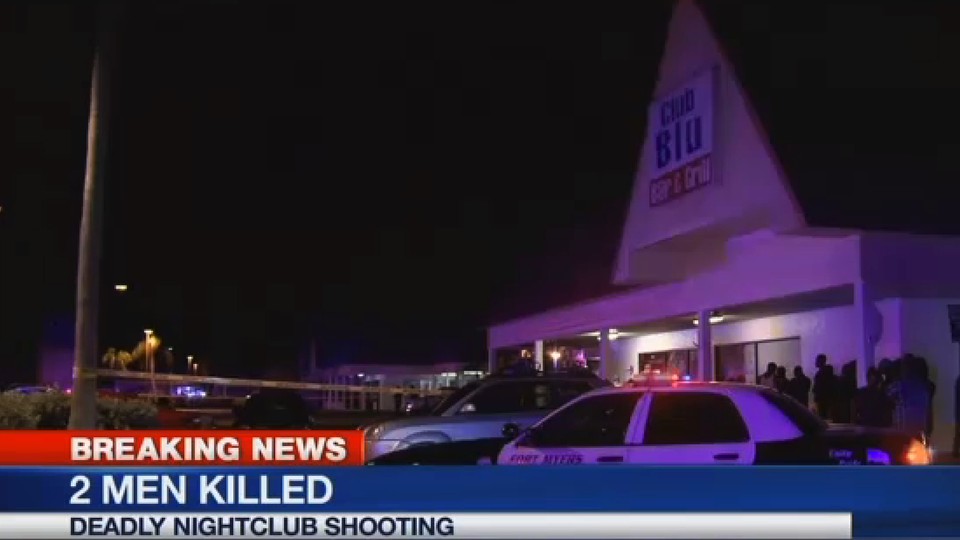 NEWS BRIEF At least two people are dead and as many as 17 were shot at a nightclub in Fort Myers, Florida, authorities said Monday. Three people are in custody in connection with the incident, which police have confirmed was not connected with any terrorist group. The killings come just one month after a gunman who pledged allegiance to the Islamic State killed 49 people at a nightclub in Orlando, Florida.
The motive for Monday's incident at Club Blu is not yet clear.
UPDATE: Lee Memorial treated 16 nightclub shooting victims. Youngest 12, oldest 27. 4 still in hospital, 1 is critical and 1 is serious.

— WINK News (@winknews) July 25, 2016
Captain Jim Mulligan, who is with the Fort Myers Police Department, told the Associated Press the area around Club Blu is safe, but will remain closed as authorities investigate. There are two active crime scenes, he told WINK-TV. Mulligan also told the TV station that three people had been taken into custody in connection with the shooting. Most of the people at the club were young, and the two who died were 14-year-old Shawn Achilles, and 18-year-old Ste'fan Strawder, WINK News reported.
The event held at Club Blu on Sunday was advertised as a "swimsuit glow party" for teenagers. The shooting happened around 12:30 a.m., just as people began to leave. Early Monday morning, the club posted this message to its Facebook account:
News of the shooting in Fort Myers comes just just a month after the June 12 rampage at a gay nightclub in Orlando, the Florida city that is about 159 miles away. That incident killed 49 people and wounded 53 others. The gunman was also killed.