The Mysterious Disappearance of Flight 370 Will Remain a Mystery
Malaysia, Australia, and China have suspended the search for the plane that vanished with 239 people aboard.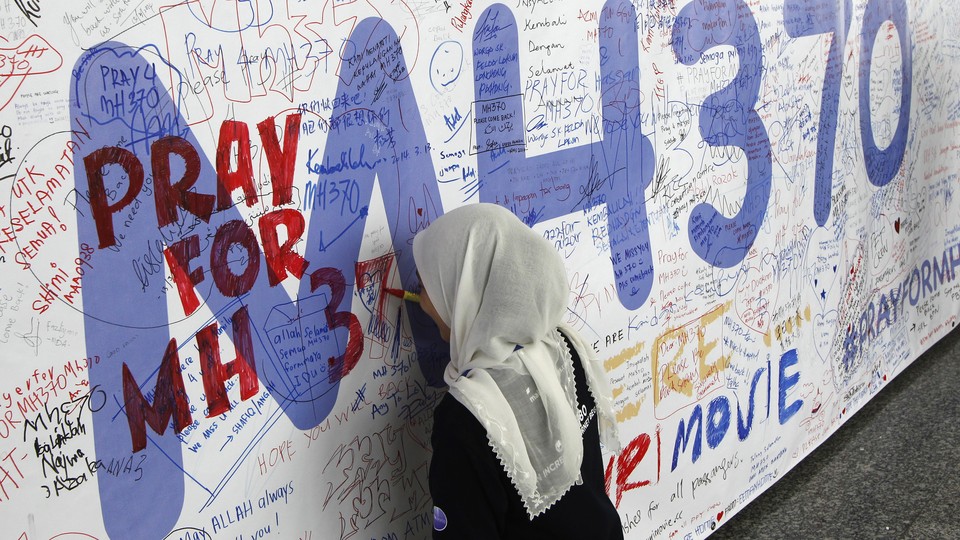 NEWS BRIEF The search for Malaysia Airlines Flight 370 is over.
The governments of Malaysia, Australia, and China said Friday they will suspend their investigations into the plane that mysteriously disappeared in March 2014.
Since the aircraft and its 239 passengers and crew vanished while flying from Kuala Lumpur to Beijing, the three countries have scoured the Indian Ocean where they thought it may have crashed. The governments did not say the search is over, but they acknowledged the hunt had stalled, and that unless new information arises before the end of the year, they will cease looking.
The Transport Minister of Malaysia, Liow Tiong Lai, said:
In the absence of new evidence, Malaysia, Australia and China have collectively decided to suspend the search upon completion of the 120,000-square-kilometer (46,300-square-mile) search area. ... Should credible new information emerge which can be used to identify the specific location of the aircraft, consideration will be given in determining next steps.
Costs for the search have climbed above $130 million, which makes it the most expensive in history. The countries have shared that responsibility, though there has been much frustration with Malaysia's handling of the search, mostly from China, home to most of the passengers.
Some debris from the wreck has shown up in Mozambique, Maldives, and possibly Madagascar, but no one has found the plane's main body, or its passengers. It is still a mystery why MH370 crashed in the first place.