Google's EU Problem
An investigation into advertising, which accounts for the bulk of the tech giant's revenue, could hurt the company.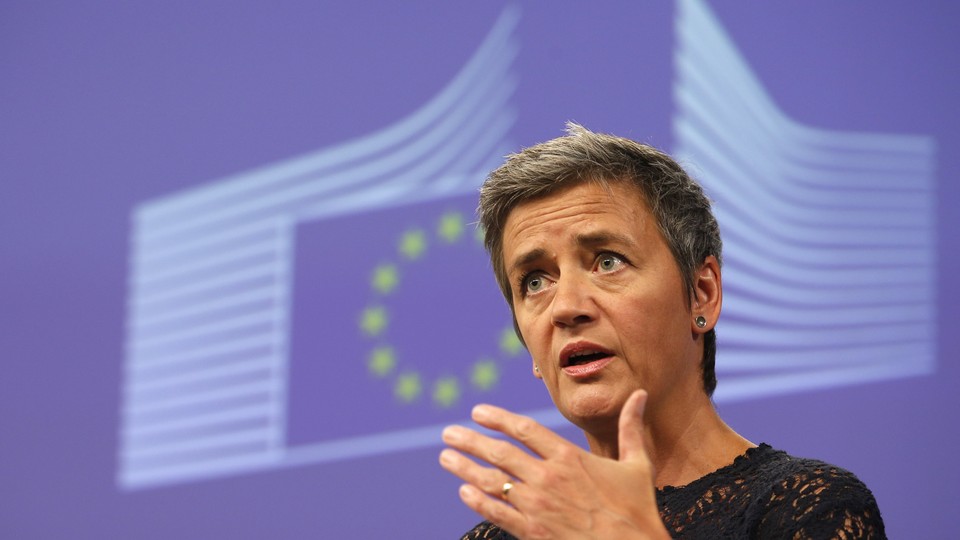 NEWS BRIEF EU regulators said Thursday Google distorted shopping-search results in its favor and unfairly suppressed advertising from rival platforms.
The claims were laid out in Brussels by Margrethe Vestager, the EU antitrust commissioner. Here's the EU's statement:
The Commission has reinforced, in a supplementary Statement of Objections, its preliminary conclusion that Google has abused its dominant position by systematically favouring its comparison shopping service in its search result pages.

Separately, the Commission has also informed Google in a Statement of Objections of its preliminary view that the company has abused its dominant position by artificially restricting the possibility of third party websites to display search advertisements from Google's competitors.
In a statement, Google said it will provide a "detailed response" in the coming weeks, but "We believe that our innovations and product improvements have increased choice for European consumers and promote competition."
The investigation into Google's shopping-search results date back to 2010. But it's the investigation into Google's advertising, centered on Google's AdSense for Search, that could affect the search giant the most. Advertising accounts for the bulk of Google's revenue.
The EU's allegations on Thursday are separate from the bloc's complaint earlier this year over Android, Google's mobile-phone software.