The Filipino President's First Days In Office
Dozens of criminals have been killed since Rodrigo Duterte took office, and on Tuesday he accused his police generals of corruption.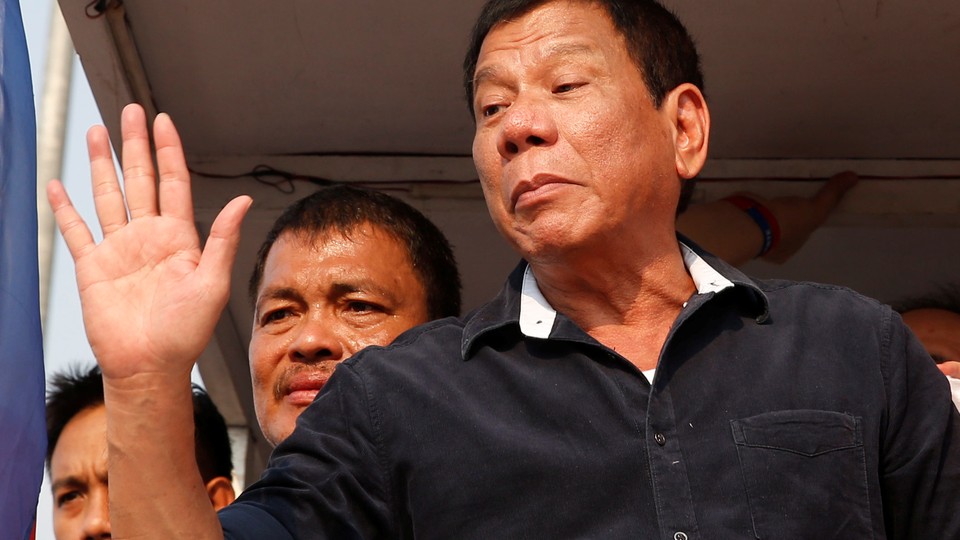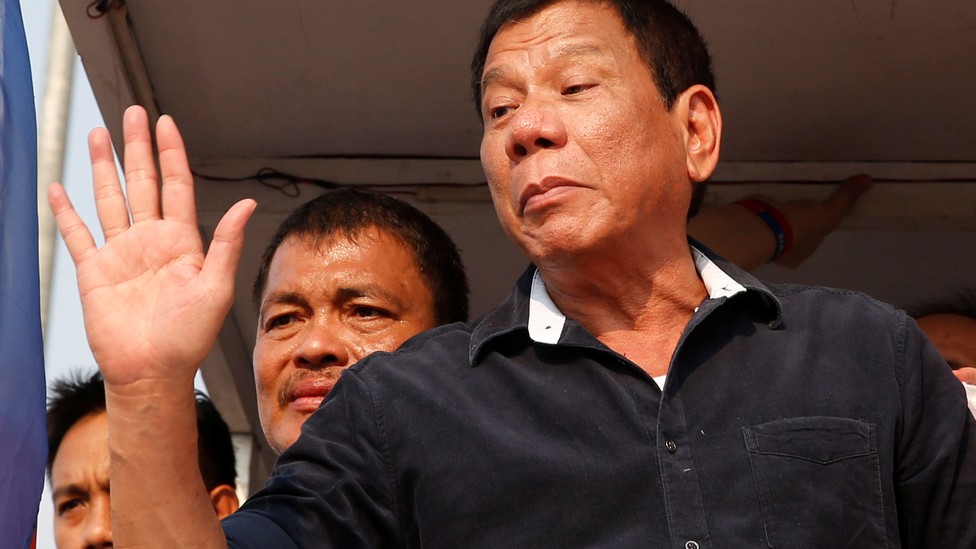 Filipino President Rodrigo Duterte on Tuesday accused five police generals of being involved in the drugs trade, and said he didn't regret the killings of dozens of suspected criminals in his first days in office.
About 30 people with suspected ties to drug trafficking or robberies have been killed since Duterte took office June 30. He ran on a platform of cracking down on criminals, even telling the public to kill criminals themselves, and has taken a harsh line against corruption.
On Tuesday, Duterte accused five police generals—three retired and one a former mayor—of corruption.
According to Reuters, Duterte said:
"It's going to be a dirty fight, it's going to be a bloody fight. I am not apologizing for it," Duterte said.

"As public authority, mine and mine alone, I assume full legal responsibility for it."

Duterte appears determined to follow through with what was the only substantive election promise he made - to wipe out drugs gangs and end crime in six months. He has been dubbed "the executioner" and "the punisher" among his supporters and critics alike.
Since Duterte took office, police have cracked down on areas of high crime, and the bodies of suspected criminals have been left out for the public to see, including those of two men found under a bridge in the country's capital, Manila. Those two men were seen Saturday morning with their faces bound in duct tape, and with signs taped to their shirts that read: "Don't follow my example. I am a pusher."
Duterte has called for the recruitment of 3,000 new police to wipe out the criminals he has said contribute to "deterioration of law and order" in his country.
One of the generals Duterte accused of corruption, Vicente Loot, has denied any involvement in the drug trade. Instead, Loot called the accusal political retribution.