Exit, Debbie Wasserman Schultz
The Democratic National Committee chair has resigned amid an email controversy.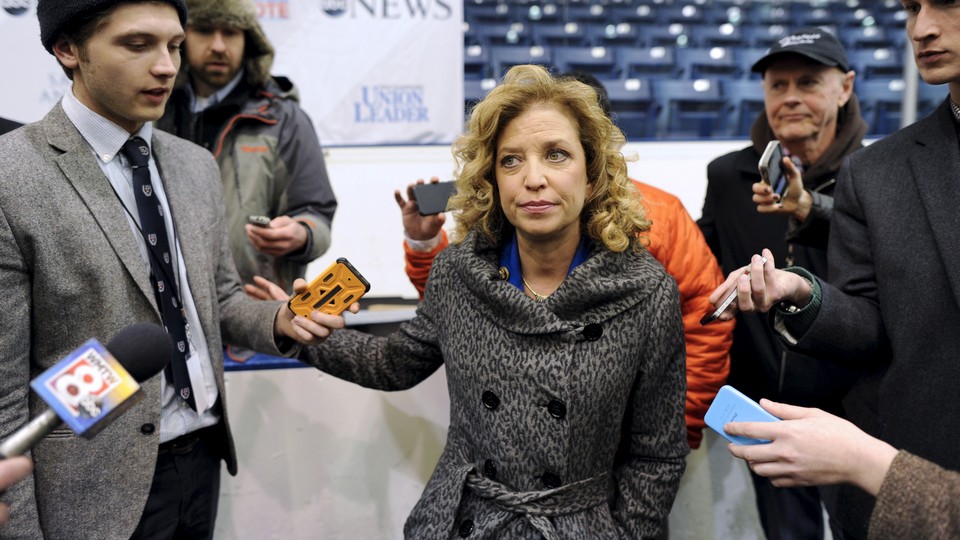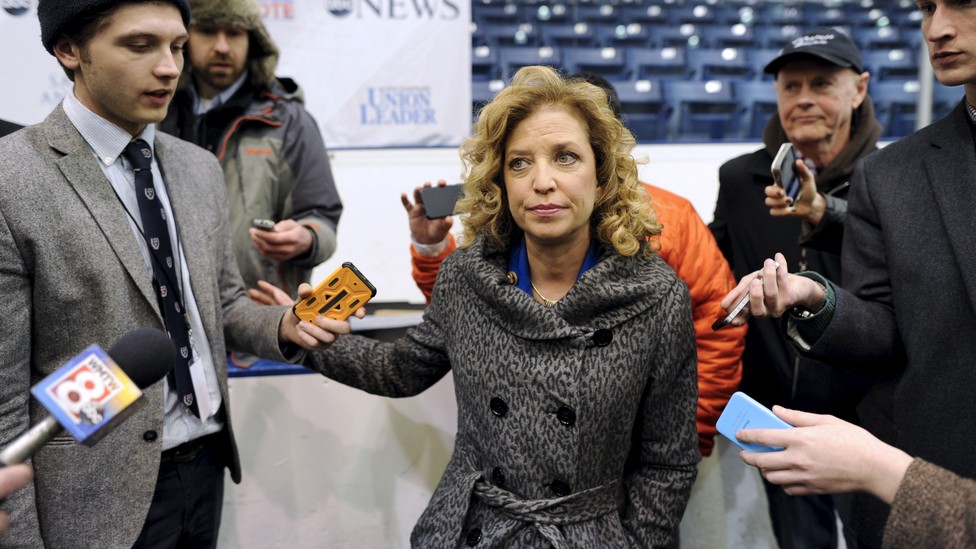 NEWS BRIEF Debbie Wasserman Schultz has resigned as the chair of the Democratic National Committee (DNC) following a leak of thousands of emails that appeared to show committee staffers favoring Hillary Clinton over Bernie Sanders for the party's presidential primary contest.
The Florida congresswoman said in a statement Sunday she will step down from the job at the end of the Democratic National Convention, which begins Monday in Philadelphia.
"I know that electing Hillary Clinton as our next president is critical for America's future. I look forward to serving as a surrogate for her campaign in Florida and across the country to ensure her victory," she said. "Going forward, the best way for me to accomplish those goals is to step down as party chair at the end of this convention."
Donna Brazile, the DNC's vice chair, will serve as interim chair through the election, the committee announced on Twitter.
Wasserman Schultz's resignation comes days after the leak was reported Friday. The trove of nearly 20,000 emails, obtained by the hacker known as Guccifer 2.0 and shared with and published by WikiLeaks, seemed to show Democratic staffers discussing how to shrink support for the Sanders campaign. One email from May 2016 suggested using the Vermont senator's religious background as ammunition.
"It might may no difference, but for KY and WVA can we get someone to ask his belief," wrote one staffer to three others. "Does he believe in a God. He had skated on saying he has a Jewish heritage. I think I read he is an atheist. This could make several points difference with my peeps. My Southern Baptist peeps would draw a big difference between a Jew and an atheist."
"AMEN," one of the recipients responded.
Sanders staffers were outraged, and said the emails confirmed their suspicions throughout the primary cycle that the DNC was favoring Clinton over Sanders.
In May, Sanders wrote Wasserman Schultz a letter expressing his disappointment with her choosing three of 45 people the senator had recommended to serve on standing committees at this month's convention, suggesting Clinton was given more representation at the event. "If we are to have a unified party in the fall, no matter who wins the nomination, we cannot have a Democratic National Convention in which the views of millions of people who participated in the Democratic nominating process are unrepresented in the committee membership appointed by you, the chair," Sanders wrote.
After Wasserman Schutlz announced her resignation Sunday, Sanders said in a statement the congresswoman "made the right decision."
"While she deserves thanks for her years of service, the party now needs new leadership that will open the doors of the party and welcome in working people and young people," he said. "The party leadership must also always remain impartial in the presidential nominating process, something which did not occur in the 2016 race."
Wasserman Schultz became DNC chair in May 2011, taking over from Tim Kaine, who is now a Virginia senator and Clinton's newly announced pick for vice president. Rumors of her resignation had intensified Sunday morning, after her speech this week as convention chair in Philadelphia was canceled, NPR reported.
Clinton thanked Wasserman Schultz in a statement Sunday. "There's simply no one better at taking the fight to the Republicans than Debbie—which is why I am glad that she has agreed to serve as honorary chair of my campaign's 50-state program to gain ground and elect Democrats in every part of the country," she said.
President Obama said in a statement he spoke with Wasserman Schultz by phone Sunday about her resignation. Obama said the congresswoman "has had my back" during his presidency, and that "her leadership of the DNC has meant that we had someone who brought Democrats together not just for my re-election campaign, but for accomplishing the shared goals we have had for our country."