Hollande's High-Priced Hairline
The French president has responded to criticism of his $10,000 monthly hair bill.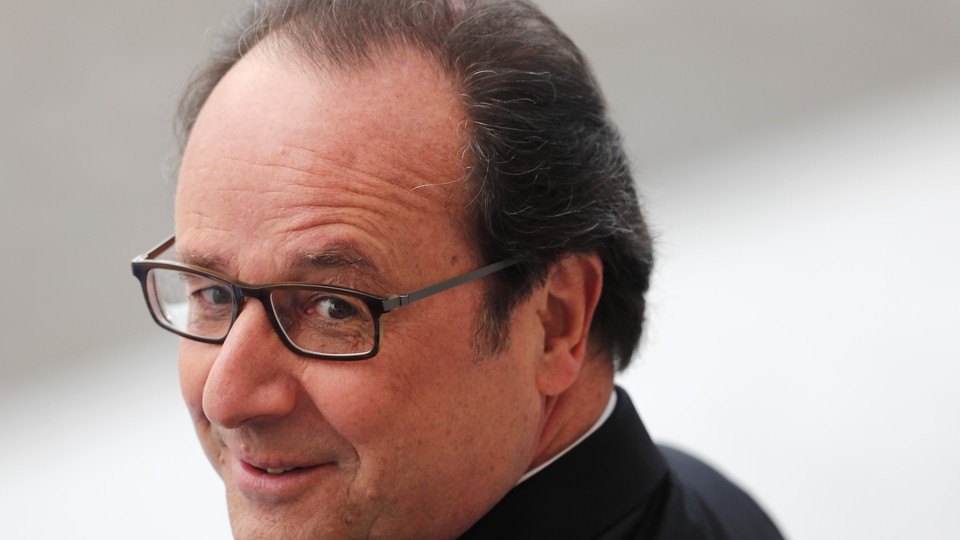 NEWS BRIEF The French head of state's head is not cheap—9,895 euros (or $10,000) to be exact.
French President Francois Hollande faced controversy Wednesday after French satirical newspaper Le Canard Enchaîné revealed the president's coiffeure, or hairdresser, has earned a monthly salary of $10,000 since Hollande took office in 2012.
The socialist politician, a self-described "Mr. Normal," campaigned on a platform of frugality in comparison to Nicolas Sarkozy, his predecessor. When asked about scandal, dubbed Coiffeurgate, directly, Hollande reminded his interviewers he reduced the Élysée Palace's budget by 9 million euros, reduced its staff by 10 percent, and cut his own salary by 30 percent.
In a translation of his Thursday Bastille Day Interview:
Concerning the hairdresser's costs, we used to use external contractors until now, and I preferred that it was handled from here. … You can reproach me on anything you like, but not on that.
Hollande isn't the first democratic leader to face controversy for high-priced expenditures. Israeli Prime Minister Benjamin Netanyahu made headlines last year after it was revealed he spent $1,600 on a personal hairdresser during a trip to New York City.