The Capitol Lockdown
It's at least the second lockdown of the complex since May.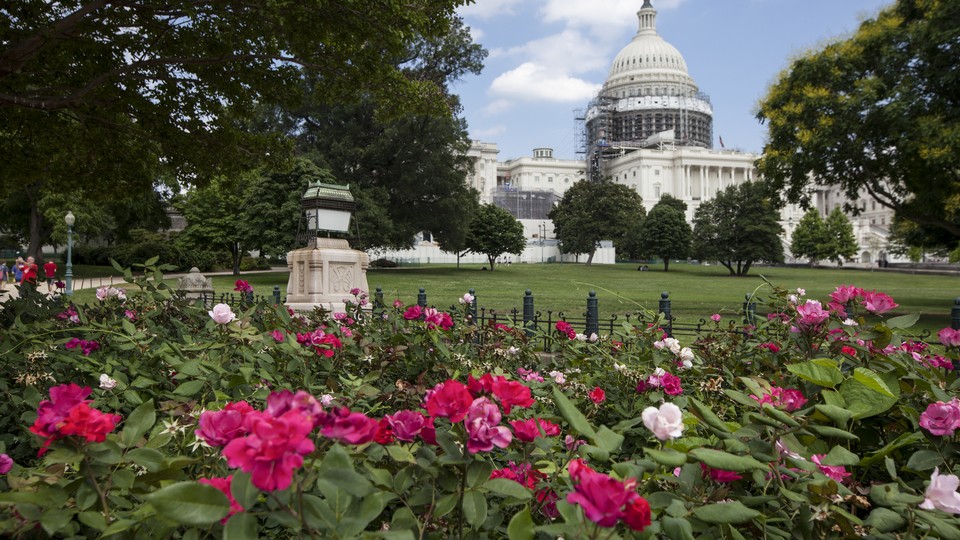 Here's what we know on Tuesday, July 12:
—The Capitol Complex lockdown has been lifted.
—There's no official word yet on what caused the lockdown.
—We're live-blogging the major updates, and you can read how it all unfolded below. All updates are in Eastern Standard Time (GMT -5).
---
5 p.m.
News reports are quoting the D.C. police as saying two people were arrested, and a weapon recovered, in connection with the lockdown.
---
4:54 p.m.
There are multiple reports on what caused the lockdown, and once we know exactly what happened, we'll provide an update.
---
4:46 p.m.
Well, folks, it's over: The lockdown is lifted.
---
4:44 p.m.
A spokeswoman for Washington, D.C.'s Metropolitan Police Department says they were responding to reports of an armed man near the Department of Labor.
---
4:40 p.m.
---
4:37 p.m.
The U.S. Capitol Complex is under lockdown Tuesday and police are investigating.
In May, the complex was locked down after a gunman drew and pointed a weapon at the Capitol Visitor Center's northern screening facility. He was shot.