The Triple Suicide Attacks in Saudi Arabia
Saudi authorities have identified the man who carried out the Jeddah attack. A separate attack in Medina killed four people.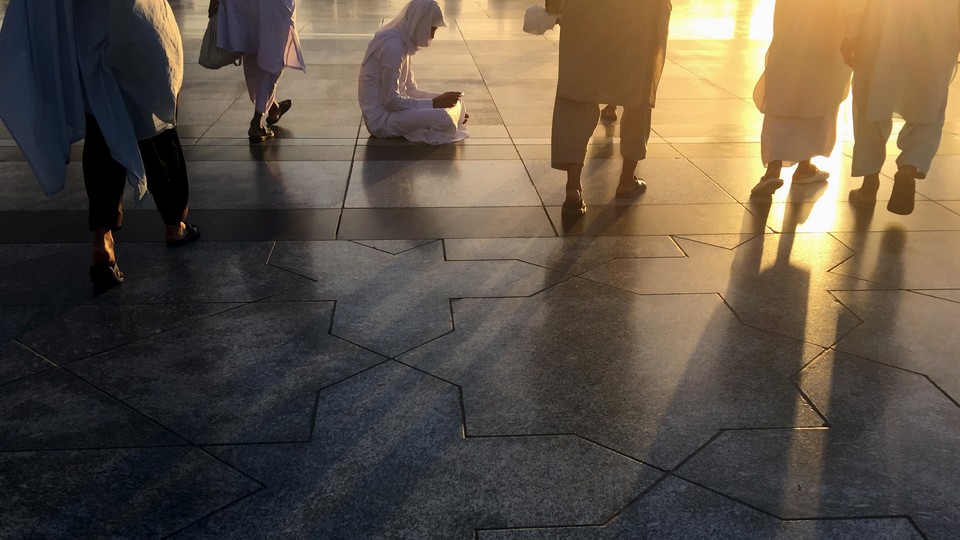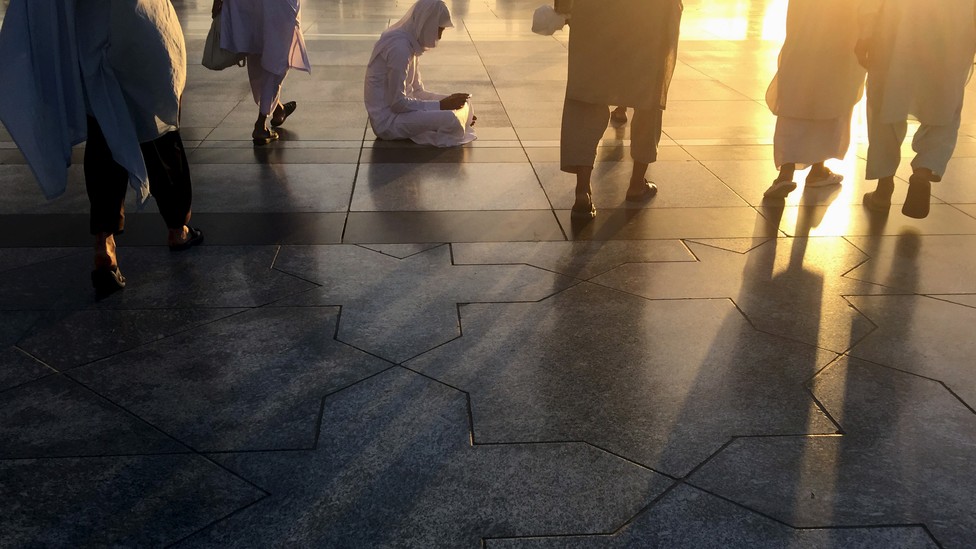 Updated July 5 at 7:49 a.m. EST
Saudi authorities have identified the suicide bomber who detonated a device near the U.S. consulate in Jeddah as a Pakistani national who had lived in the kingdom for the past 12 years.
The Saudi Interior Ministry's security spokesman identified the man as Abdullah Qalzar Khan, according to Al Arabiya, the Arabic-language broadcaster. He lived in Jeddah with his wife and her parents, the spokesman said, and had worked as a driver.  Two security officers were slightly injured as they tackled the assailant in Sunday's attack. No one else was injured.
The Jeddah attack was one of three that rocked Saudi Arabia in 24 hours, killing at least four people.
The most high-profile of these was in the holy city of Medina where a suicide bomber detonated a device near the Al-Masjid an-Nabawi, or the Prophet's Mosque, killing four guards. The mosque, the burial place of Islam's Prophet Muhammad, is the second-holiest site in Islam, after al-Masjid al-Haram, or the Grand Mosque, in Mecca.
A third attacker detonated an explosive in Qatif, located in the east, the AP reported. That attack occurred near a Shia mosque. No injuries were reported.
The back-to-back attacks come in the last days of Ramadan, the Islamic holy month. They also follow a weekend of violence by the Islamic State. In Baghdad, a truck bomb killed nearly 149 people and wounded scores more in a busy commercial area Sunday. In Dhaka, Bangladesh, militants killed 22 people, mostly foreign nationals, in an hours-long siege at a restaurant Friday night.