Aleppo's Besieged Hospitals
Six medical facilities were hit by air strikes in the Syrian province Sunday.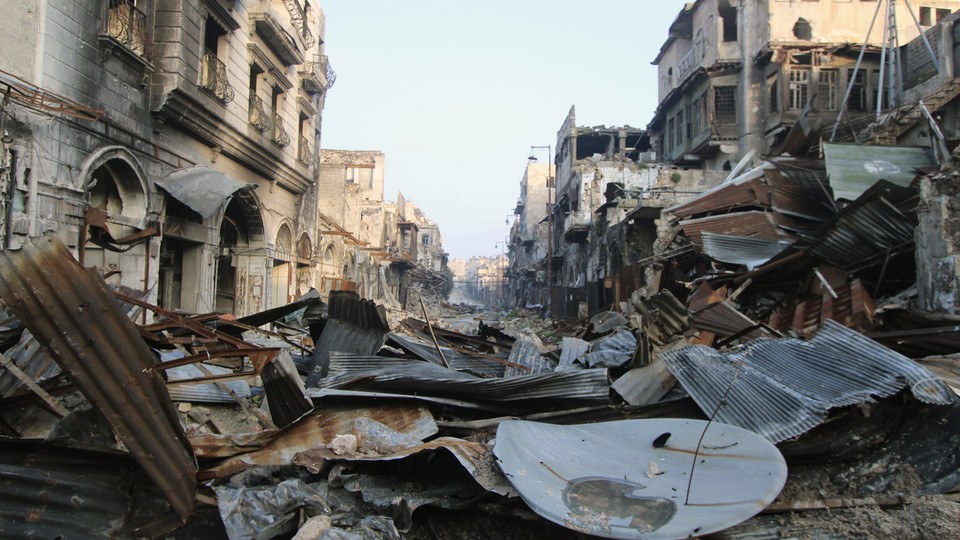 NEWS BRIEF Air strikes hit five hospitals and one blood bank in the northern province of Aleppo Sunday, the site of intense violence in Syria's five-year-long civil war.
The strikes came from government forces, according to the AP, which cited Syrian opposition activists. A Syrian rescue group also said on Twitter six medical facilities had been struck.
The strikes targeted Aleppo, the province's rebel-held capital, and Atareb, a nearby town. The number of casualties and injured is not yet clear.
More from AP:
Aleppo-based activist Baraa al-Halaby told the AP that five clinics were hit, adding that an infant was killed in a clinic in the Shaar neighborhood in the early hours of Sunday.
The International Committee of the Red Cross in Syria confirmed the news on Twitter. "Harrowing news: More hospitals hit in #Aleppo this morning," it said. "Civilians and hospitals are #notatarget."
Hospitals and other medical facilities have for months been caught in the crossfire in the conflict between the Syrian government and rebel groups. Dozens of patients, doctors, and hospital staff have been killed. In April, an air strike destroyed a hospital in Aleppo, killing dozens, including patients, doctors, and one of the last remaining pediatricians in the city.