The Palestinian Lawsuit Against the Balfour Declaration
Palestinian Authority President Mahmoud Abbas asked Arab leaders to support the lawsuit on the grounds it led to the Palestinian exodus from the modern state of Israel.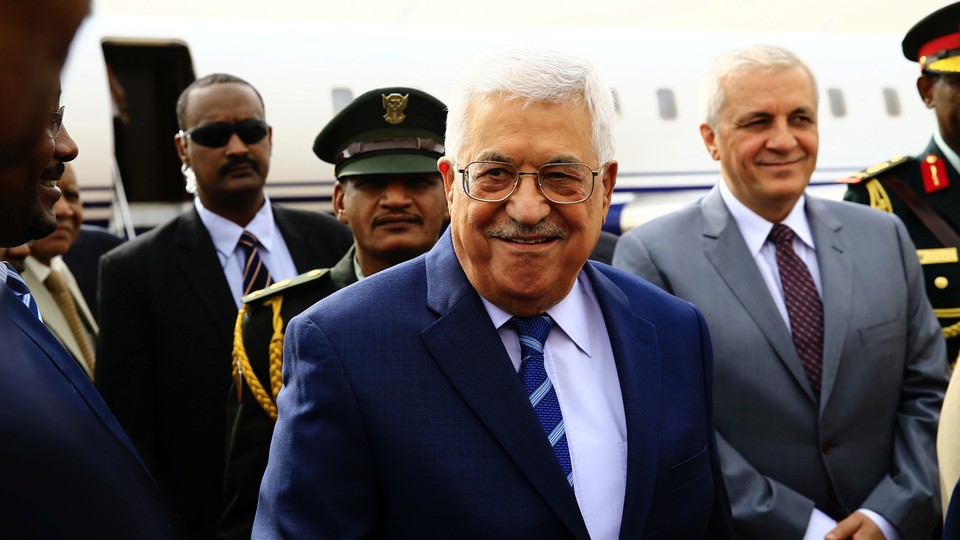 Updated on July 29 at 12:41 p.m.
NEWS BRIEF Mahmoud Abbas, the Palestinian National Authority president, said the Palestinian Authority would sue Britain for its support of the Balfour Declaration, a document which in 1917 laid the groundwork for Israel's founding, according to Haaretz.
The announcement was made on Abbas' behalf by Riad Maliki, the Palestinian foreign minister, on Wednesday at the opening of the 27th Arab League summit in Nouakchott, Mauritania. Maliki said the suit, which would be filed in an international court, would be made on the grounds that British support for establishing a Jewish homeland in Mandate Palestine led to the Palestinian nakba, or "catastrophe." Palestinians use the term to describe the displacement of approximately 700,000 Palestinians following the creation of Israel in 1948.
Maliki said the issue will remain pending until Britain apologizes.
The 1917 Balfour Declaration was a written correspondence between Arthur Balfour, the then-British foreign secretary, and Walter Rothschild, a leader in the British Jewish community. It established Britain's support for the creation of a Jewish national home, and was adopted by the international community after World War II.
His Majesty's Government view with favour the establishment in Palestine of a national home for the Jewish people, and will use their best endeavours to facilitate the achievement of this object, it being clearly understood that nothing shall be done which may prejudice the civil and religious rights of existing non-Jewish communities in Palestine, or the rights and political status enjoyed by Jews in any other country.
Maliki called the declaration a "fateful promise from the ones who don't own to the ones who don't deserve."
Gilad Erdan, the Israeli public secretary minister, called the lawsuit "strange," warning British and French leaders to not be surprised if the Palestinians extended their lawsuit to include both countries, who divided control of the region in the Sykes-Picot Agreement in 1916.
In addition for calling on Arab states' support of the lawsuit, Maliki reiterated Abbas's backing of the French peace initiative aimed at relaunching Israeli-Palestinian peace talks, which last took place in 2014.
The Balfour Declaration will celebrate its centenary in November 2017.