A Deadly Shooting in Michigan
Three people, including the gunman, were killed outside a courthouse in southwest Michigan. The shootings appears to be unrelated to the nationwide unrest over shootings involving police.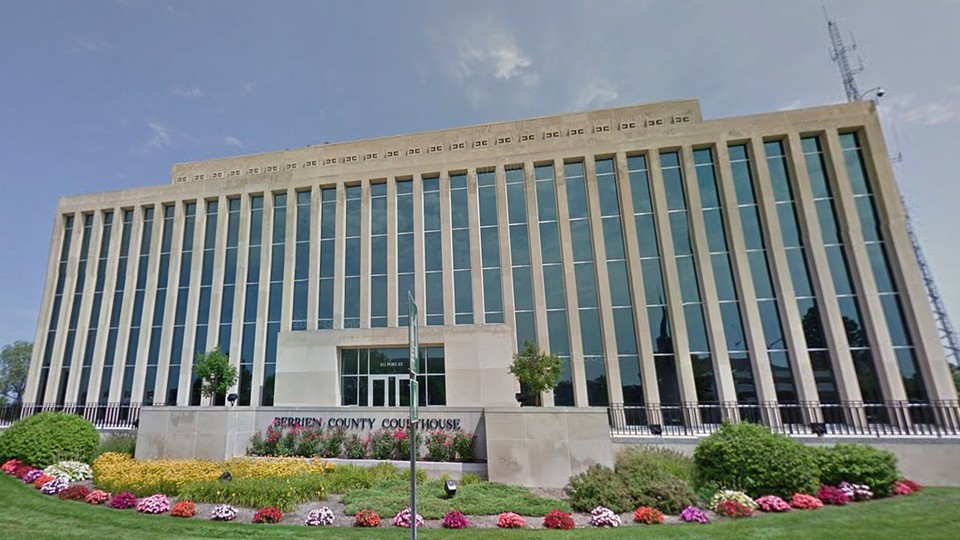 NEWS BRIEF Two bailiffs were killed in a courthouse in southwest Michigan Friday. The shooter was also killed in the incident, taken down by officers on the scene.
Berrien County Sheriff Paul Bailey said in a news conference that the shooting occurred around 2:30 p.m. The suspect also shot a deputy sheriff and civilian outside the courthouse in St. Joseph, Michigan. Both are stable and being treated for injuries.
Michigan Governor Rick Snyder tweeted his condolences later in the afternoon.
Please join me in praying for those affected. We will share more information here from MSP as it becomes available.

— Governor Rick Snyder (@onetoughnerd) July 11, 2016
Local ABC affiliate WZZM reported "a man who was on his way to jail took a gun off a deputy and started opening fire." Officials, however, have not released further information.
Monday's shooting occurred amid the backdrop of nationwide unrest over police-involved shootings. The shooting appears to be unrelated to that unrest.