Another American Zika Birth
A woman in New Jersey gave birth to a baby girl this week after being infected with the virus.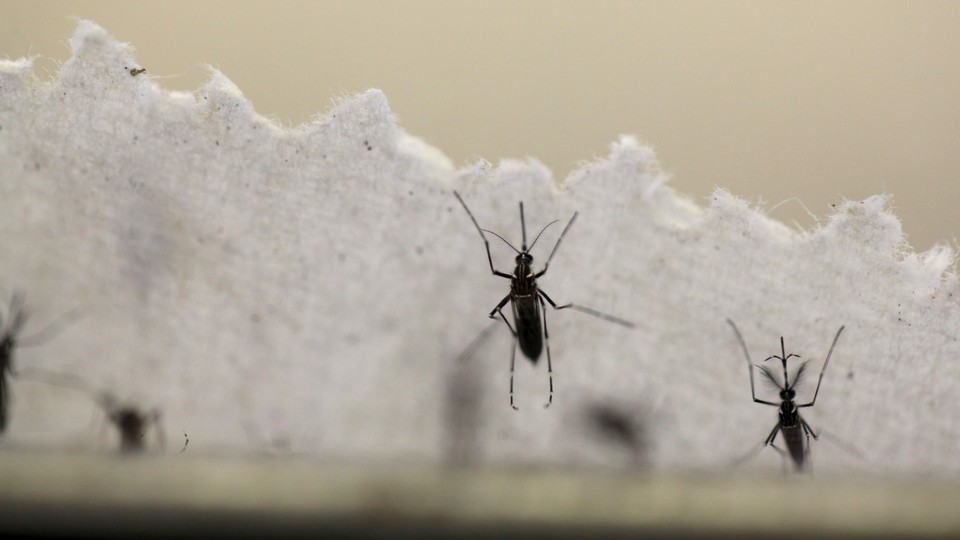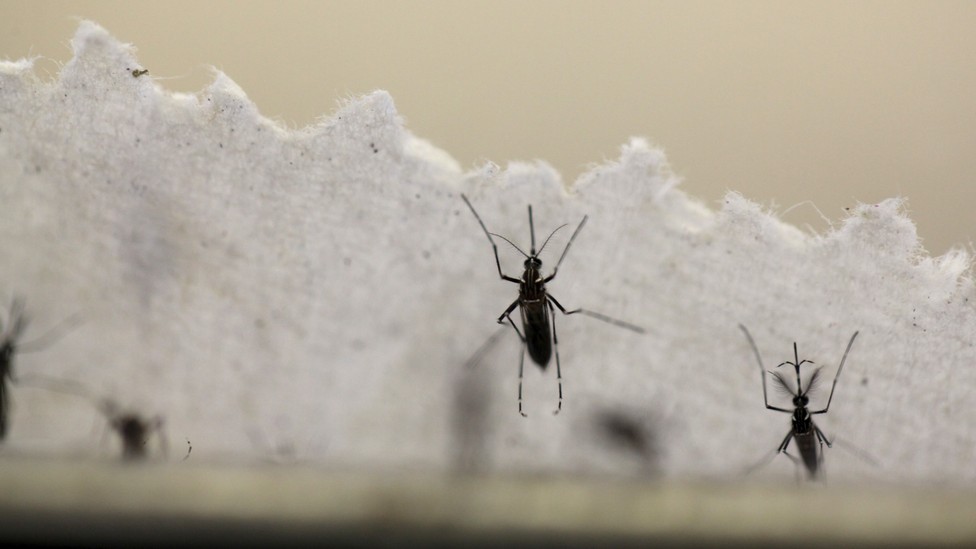 A woman infected with Zika virus gave birth to a child in New Jersey on Tuesday. The baby girl was born with an unusually small head associated with the mosquito-borne disease.
The mother is from Honduras and was in New Jersey visiting relatives. This is at least the second baby in the U.S. born with birth defects associated with Zika. In January, a child was born in Hawaii with microcephaly.
In the latest case, The New York Times reports:
[Manny Alvarez, chairman of the Department of Obstetrics, Gynecology and Reproductive Science at Hackensack University Medical Center,] said the woman knew before coming to visit relatives in New Jersey that, based on blood test results, she had the virus. He said scans on Friday showed the girl was underweight for her gestational age and doctors did not want to risk further exposure to the virus, so they delivered the baby, the woman's second child, by cesarean section on Tuesday.

Dr. Alvarez said the baby had severe microcephaly, an unusually small head, often accompanied by brain damage, which is characteristic of the virus. He added that to his knowledge, it was the first baby in the Northeast to be born with Zika.
There is growing concern about the virus nationwide, including among professional athletes. In the run-up to the Olympic Games in Rio de Janeiro, some athletes are speaking out about the potential threat the Zika virus poses to those competing this summer. Detroit Tigers closing pitcher Francisco Rodriguez said this week he contracted Zika in the offseason in his home country of Venezuela. ESPN reports:
He was laid up for two weeks with severe bodyaches, joint pain, headaches and a myriad of other symptoms. Considering the effects of the illness are even more devastating for women, especially pregnant women, he advised any athletes contemplating participating in the Olympics to educate themselves and their family members.

"I wouldn't blame them," Rodriguez told ESPN.com of any athletes having second thoughts about competing. "If they have plans to have kids in the future, you've got to think about it. You have to be aware of that as well. You have to do some homework, some research about it."
Several other athletes and hundreds of medical experts have also warned about the risk of Zika. As of last month, the Centers for Disease Control and Prevention said close to 300 pregnant women in the U.S. and its territories had contracted the virus.