A Whole Lotta Love For Zeppelin
Led Zeppelin has won the copyright lawsuit that accused the band of stealing the melody for "Stairway to Heaven."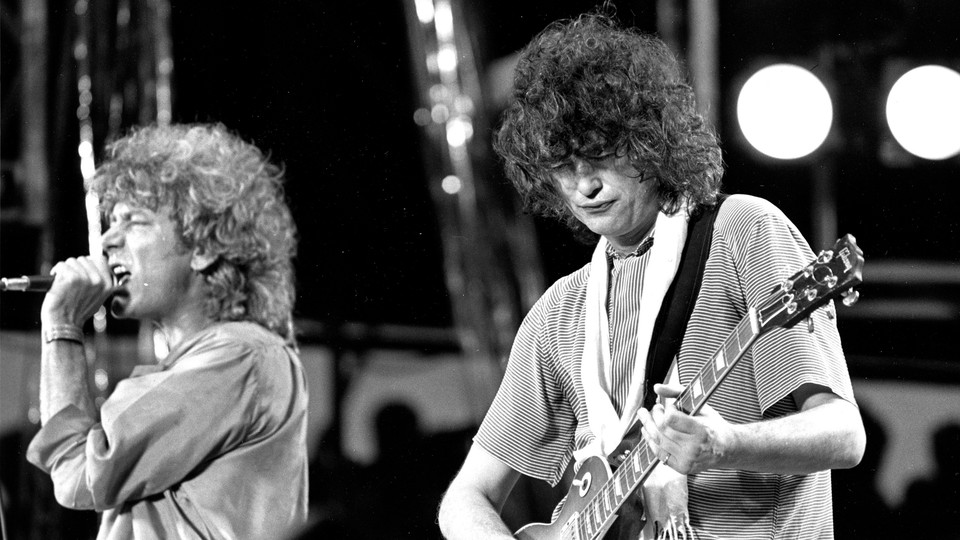 A jury in Los Angeles decided Thursday that Led Zeppelin did not steal one of its most iconic melodies, that of the song "Stairway to Heaven," from Spirit, another 1960s band.
Surviving Zeppelin band members––guitarist Jimmy Page, keyboardist John Paul Jones, and singer Robert Plant––had all taken the stand in a week's worth of testimony to reject claims that the riff on "Stairway to Heaven" sounded awfully close to Spirit's instrumental "Taurus."
Here's the song in question:
The song came out in 1968, two years before "Stairway To Heaven." The two bands had toured together, making it a decent likelihood Zeppelin members had in fact heard it. Page and Plant both denied they'd lifted the melody. They instead said they'd come up with the tune while they sat around a fire at a rural recording retreat in England called Headley Grange.
Spirit's songwriter, Randy Wolfe––who went by Randy California––has died, but in liner notes of a 1996 reissue of a Spirit album, he wrote: "People always ask me why 'Stairway to Heaven' sounds exactly like 'Taurus,' which was released two years earlier." Wolfe never said he wanted to take Zeppelin to court for the matter, but the notes fueled rumors Zeppelin had lifted the tune.
After Wolfe died, his trustee, Michael Skidmore, insisted the two songs were uncannily similar, and close enough to violate copyright infringement. In the lawsuit, Skidmore demanded a rewriting of rock 'n' roll history.
Instead, it seems the L.A. jury showed Zeppelin a whole lotta love.