The World's Longest Rail Tunnel
Switzerland opened the 35.5-mile tunnel to modernize freight through the Alps.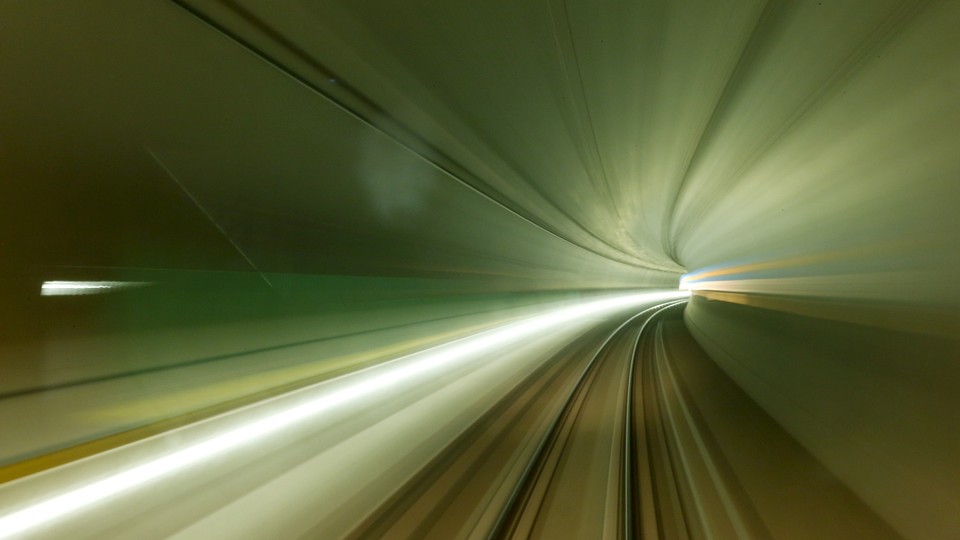 After 17 years of construction, the world's longest and deepest rail tunnel opened Wednesday in Switzerland.
The Gotthard rail link, which cost $12.5 billion to build, is expected to modernize a freight system that has been limited by the Alps since the Roman Empire. There are 1.4 miles of mountain above it and it extends for 35.5 miles. Construction cost the lives of nine tunnel miners.
The new tunnel is an engineering feat, as the BBC reports:
Twin tunnels running in both directions north-south should transport Europe's freight not only much more safely, but much faster. With no danger of collision, trains will race through the tunnel at speeds of up to 250km/h (155mph).

Where older alpine tunnels corkscrewed their way up through the mountains, the new railway line, from Zurich in the north all the way to Lugano in the south, is completely flat and straight.

The ultimate goal is a high-speed rail link, with the Gotthard at its heart, connecting Rotterdam to Genoa.
This tunnel surpasses the 33.5-mile-long Seikan Tunnel in Japan and the 31.4-mile-long Eurotunnel that connects France and the United Kingdom.