Who Wants to Buy A Rat's-Head Mug Owned By Whitey Bulger?
The U.S. government is auctioning off the notorious Boston gangster's belongings to raise money for his victims.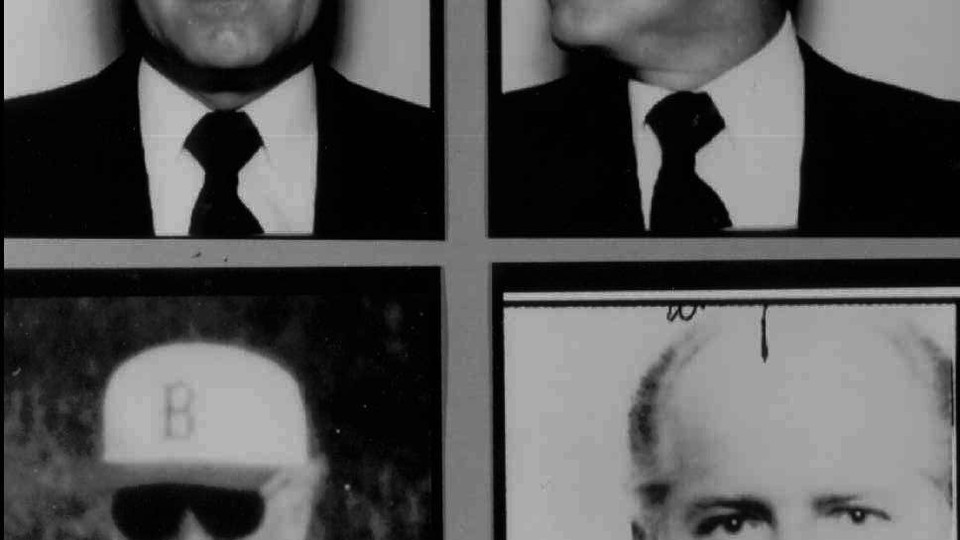 On Saturday the F.B.I. will auction off 30 paper towels, a sterling silver "Psycho Killer Skull" ring, and a ceramic cup shaped like a rat's head, all of which were owned by James "Whitey" Bulger, the Boston gangster convicted of 11 murders.
Bulger is now serving two life sentences in prison. But in 1994 Bulger fled Boston after a corrupt FBI agent tipped him off, and he spent 16 years on the lam––many of them while on the bureau's "Ten Most Wanted List." Officers found Bulger and his girlfriend in 2011, at a rent-controlled apartment in Santa Monica, California. Bulger was 81 at the time, and investigators found him with an arsenal of weapons, and $822,000 stashed inside a wall. Bulger also had an apartment full of random belongings, which, along with the cash from his apartment, are being sold by the U.S. Marshals Service and Gaston & Sheehan Auctioneers to compensate Bulger's many victims.
Some of the items for sale include a coffee mug shaped like a rat's head that Bulger kept pencils in.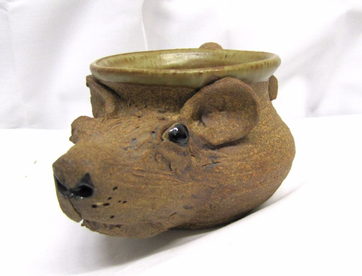 A Boxing mannequin wearing a sun hat.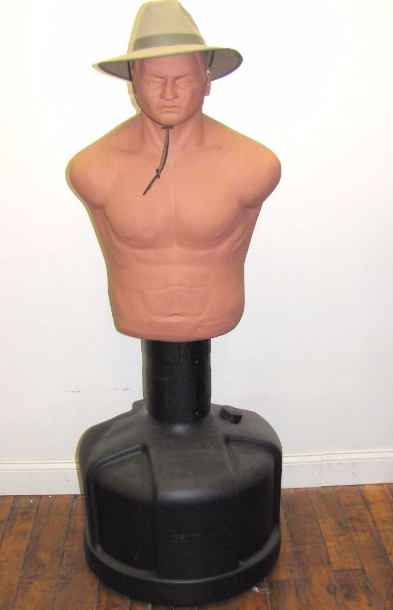 As well as this "Psycho Killer Skull" ring made by Crazy Pig Designs, a jewelry maker based in London.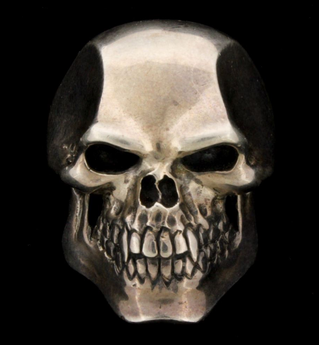 Some of the other things for auction were a wooden crucifix, random house supplies and dishes, and Bulger's collection of watches, one of which was listed at $140,000.
Thomas J. Abernathy III, the assistant chief inspector for the U.S. Marshals Service, told the Associated Press: "We're hoping to be able to use his fame — if that's what you want to call it — to generate some higher prices for some of this stuff. The theme here is to just try to get as much as we can for the victims, but nothing will ever bring their loved ones back."
Steve Davis, a man who believes Bulger killed his sister in the 1980s, told the AP: "I think the people who are going to bid on it — to own a piece of the rat bastard he was — it's really sick."
At one time, Bulger was an FBI informant. But after he fled Boston, the department offered a $2 million reward for his capture. To track him down, the bureau bought TV time slots––350 in 14 cities––in the hopes someone would call in a tip. Authorities finally caught him after they focused in on Bulger's girlfriend, Catherine Greig, and tracked the two to their California apartment. Her belongings will also be sold. They include a cat coffee mug, and salt and pepper shakers shaped like poodles.