An Oil Spill in California
A pipeline near the beach in Ventura County has leaked about 700 barrels.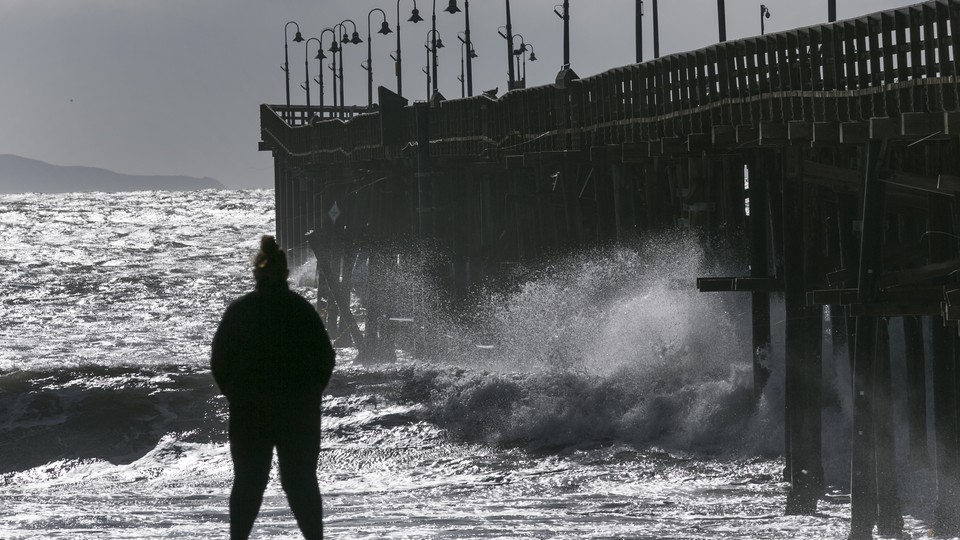 A pipeline in Ventura County, California, has dumped 700 barrels of crude oil and and risks flowing into the Pacific Ocean.
The leak was spotted Thursday morning near the 101 Freeway, which runs along the shore. At first, officials had estimated that up to 5,000 barrels had spilled. But that estimate was later reduced to 700 barrels. Each barrel contains 42 gallons, the Los Angeles Times reported, which means about 29,400 gallons of oil leaked.
Ventura County firefighters and a hazmat team were working the spill, and a bulldozer built a catch basin. The oil belonged to Aera Energy, and ran through pipes owned by Crimson Pipeline, the Times reported. The company owns 1,000 miles of pipelines in several counties around the Los Angeles area.