The Two Transgender Mistys Making U.S. Political History
Primary voters in Utah and Colorado have picked transgender Democratic candidates to run for U.S. Senate and House.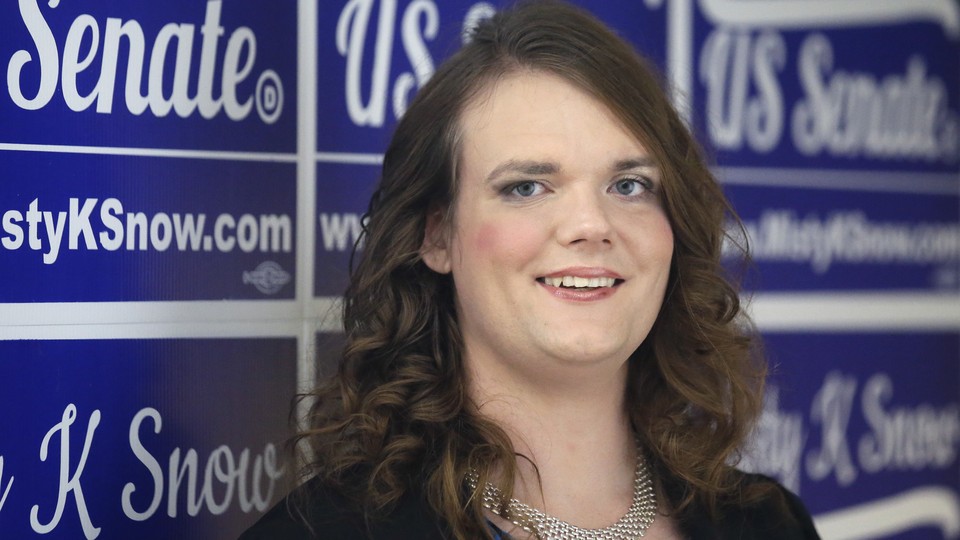 Democratic Party voters in Utah and Colorado have chosen transgender candidates to run for Senate and Congress, a first in U.S. political history.
Misty K. Snow won the primary election Tuesday in Utah to run as a Democratic nominee for the U.S. Senate. In November she will challenge Republican Mike Lee, who has held the position since 2011. In the primary election, Snow ran against Jonathan Swinton, a conservative Democrat and member of the The Church of Jesus Christ of Latter-day Saints, or Mormons, which is the state's most common religion. Snow ran on a progressive platform, and called for a $15 minimum wage, criminal justice reform, and legalized marijuana.
The Salt Lake Tribune reported:
"A lot of people have told me whether I win or lose, I'm already making a difference just by running," Snow said.

Throughout the primary, the 30-year-old Salt Lake City resident has given scant attention to her potentially historic status. She instead has campaigned on a progressive platform and promised to aggressively challenge Lee, whom she has repeatedly called "loathsome."

In unofficial primary returns, Snow had a 59.5 percent to 40.5 percent lead over Jonathan Swinton.
In Colorado, another Misty made U.S. political history. Misty Plowright won the Democratic nomination for the House race. She will challenge Republican Doug Lamborn in Colorado's 5th congressional district, one of the state's most conservative.