Another Attack in Turkey
This one, which targeted a police bus in Istanbul, has killed at least 11 people.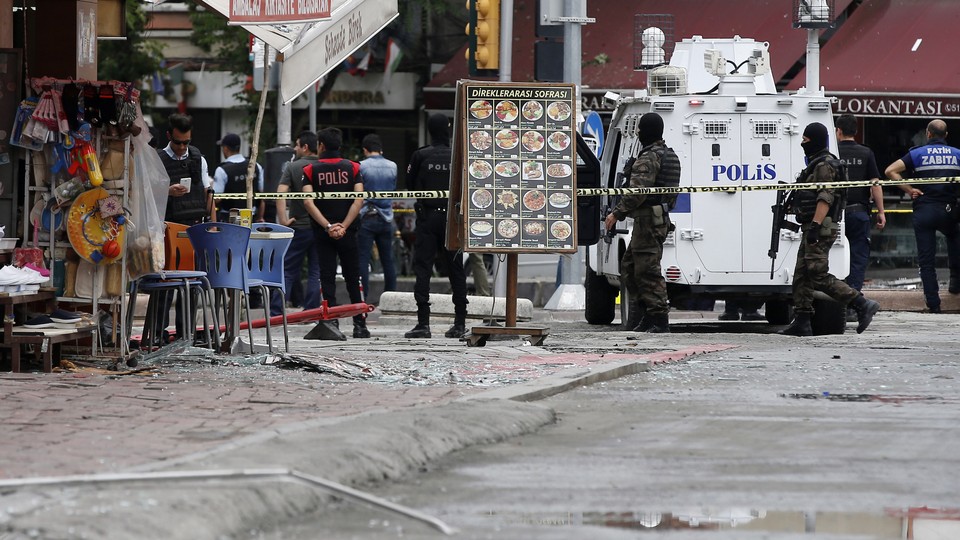 At least 11 people are dead in a car-bomb attack that targeted a police bus in Istanbul, the latest strike in a country that is battling Kurdish separatist groups and the Islamic State.
Hurriyet, the Turkish newspaper, adds that seven of the dead were police officers; 36 people were also injured it said.
Dozens of people have been killed in recent attacks in Turkey. The country is battling both the Islamic State and Kurdish separatist groups. Several recent attacks have been attributed to the Kurdish groups. No one claimed responsibility for Tuesday's attack.