The U.S. Military's Welcome for Transgender Troops
Secretary of Defense Ash Carter announced Thursday that U.S. armed forces will no longer prevent transgender people from serving openly.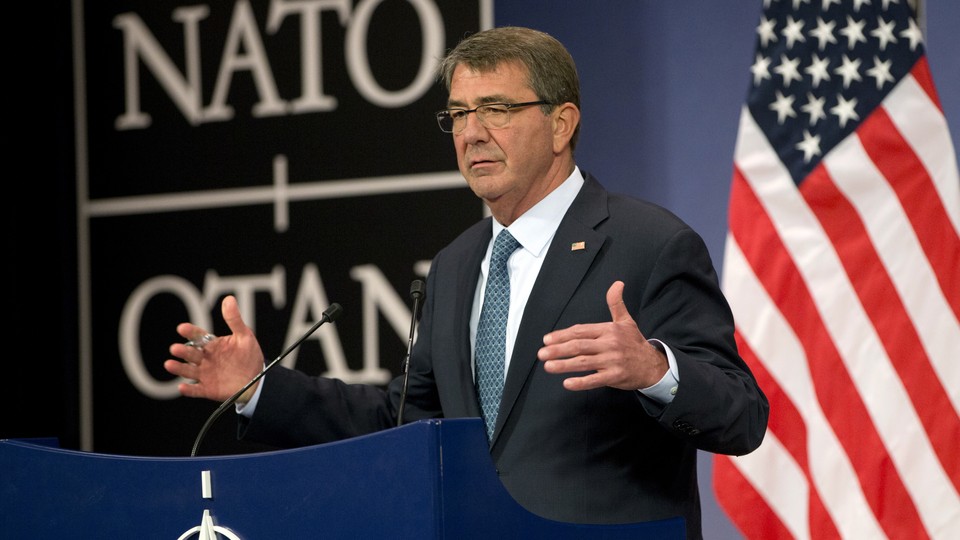 The U.S. military will allow transgender people to serve openly in the military for the first time in U.S. history.
"This is the right thing to do for our people and for the force," Secretary of Defense Ash Carter said Thursday. "We're talking about talented Americans who are serving with distinction or who want the opportunity to serve. We can't allow barriers unrelated to a person's qualifications prevent us from recruiting and retaining those who can best accomplish the mission."
The new rules will be phased in over the course of one year. Effective immediately, transgender people in the military now will not be discharged. After one year, transgender people will be permitted to join the military, including attending the academies or Reserve Officers' Training Corps programs.
The decision comes nearly a year after Carter announced the Pentagon would review its policies on transgender service. Back then, Carter called the current regulations an "outdated, confusing, inconsistent approach."
Transgender people currently serve in all five branches of the U.S. military. But the military still recognizes them by their gender at birth, and requires members to adhere to uniform standards of that gender. Under current rules, transgender people are considered physically and psychologically unfit to serve. Rules prohibit those with a "current or history of psychosexual conditions, including but not limited to transsexualism, exhibitionism, transvestism, voyeurism, and other paraphilias" or those with "history of major abnormalities or defects of the genitalia including but not limited to change of sex" from serving in the military.
The announcement comes amid a national debate over trans rights, particularly in states like North Carolina, where legislators have considered so-called "bathroom bills" that require trans people to use public restrooms that correspond to their gender at birth. It also comes a day after another historic moment: two transgender women in Utah and Colorado won their primary elections for Congress, a first in U.S. history.
U.S. military policies on service eligibility have undergone significant changes in the last few years. In 2011, the nation ended the "Don't Ask, Don't Tell" policy, allowing gays and lesbians to serve openly in the military. Carter also opened all military jobs, including combat, to women in 2016.