The Deadly Attack in Tel Aviv
At least three people were killed in a shooting in a market in the Israeli city on Wednesday.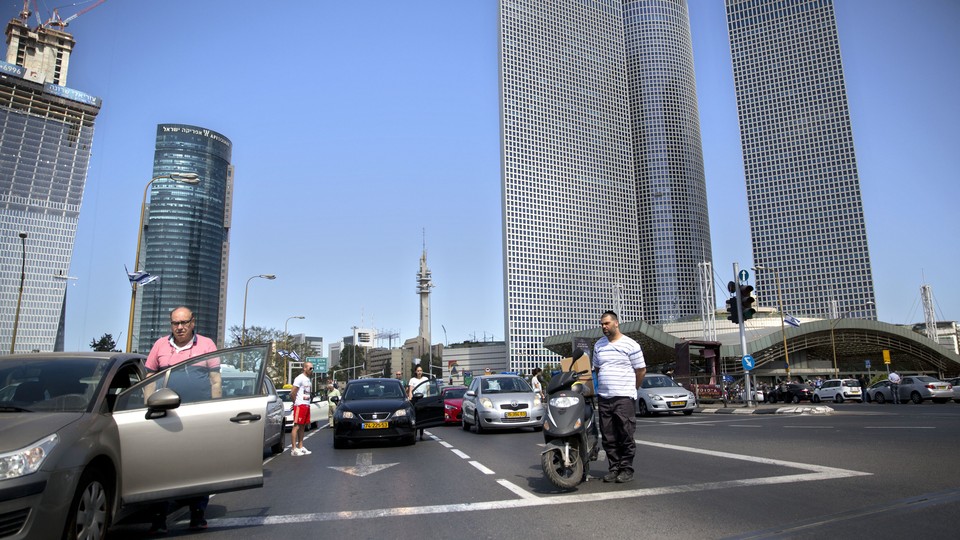 At least three people were killed and five injured in Tel Aviv Wednesday after gunmen opened fire at an open-air public market.
The shooting occurred at the popular, upscale Sarona Market in central Tel Aviv. The Associated Press reports:
[Israeli police] spokeswoman, Meirav Lapidot, said initial reports show there were "at least two terrorists." She says both were "neutralized," which can mean either killed or detained.

Police are searching the area to make sure there are no other attackers or possible bombs. Channel 10 TV says reports indicate that at least one of the attackers was disguised as an ultra-Orthodox Jew with black coat and hat.
Just after the shooting occurred, Israeli Prime Minister Benjamin Netanyahu landed at Tel Aviv's Ben-Gurion International Airport, arriving from a trip to Moscow. Haaretz reports he headed to the defense ministry's offices, where he was briefed on the attack.