A Win for Gun-Control Advocates
The Supreme Court declined to hear a challenge to a law in Connecticut that bans assault weapons.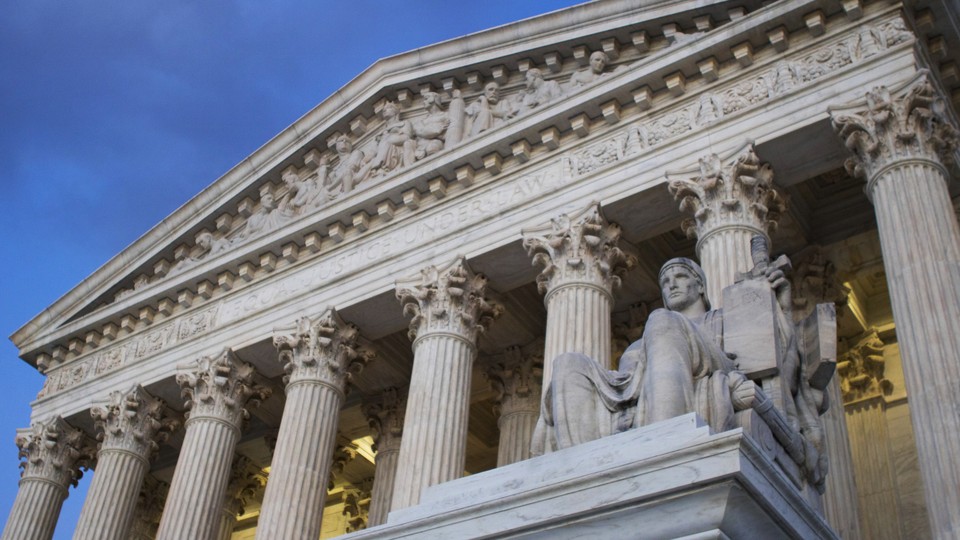 The U.S. Supreme Court declined Monday to hear an appeal filed by gun manufacturers to a Connecticut law passed after the shooting at Sandy Hook Elementary School that bans certain types of weapons.
After the attack in December 2012 on the school in Newtown, Connecticut, Governor Dannel Malloy signed a law that banned, among other things, certain weapons with large capacity magazines. Neighboring New York state passed a similar law.
Gun-rights groups and their allies challenged the laws, saying the bans included weapons that were used for self-defense, as well as for recreational use. And, more importantly, they argued the bans violated the right granted by the U.S. Constitution's Second Amendment to bear arms. The Supreme Court declined Monday their challenge without comment.
As my colleague Matt Ford has reported, five years after landmark gun-rights decisions—D.C. v. Heller in 2008 and McDonald v. Chicago in 2010—the U.S. Supreme Court is avoiding any cases about the Second Amendment. He added:
If the justices had accepted one or two firearm-related cases or their silence was limited to a single term or two, it would be irresponsible to speculate. But a five-year silence on the Second Amendment amid a number of major cases suggests something deeper is at work. Maybe it's the high-profile mass shootings sinceMcDonald. Or the rise in shootings in Chicago since they struck down the city's handgun ban. Or maybe they're waiting for more consensus to emerge among the federal circuit courts before revisiting the questions. Or maybe they're just waiting for the right one.