The Letter Urging a U.S. Rethink on Syria
Fifty-one State Department officials are urging the Obama administration to conduct airstrikes against the Assad regime.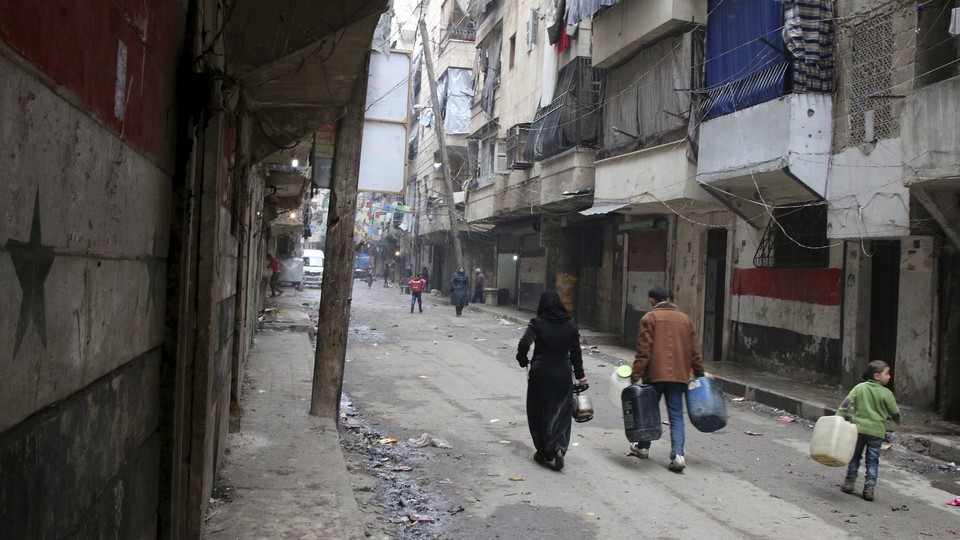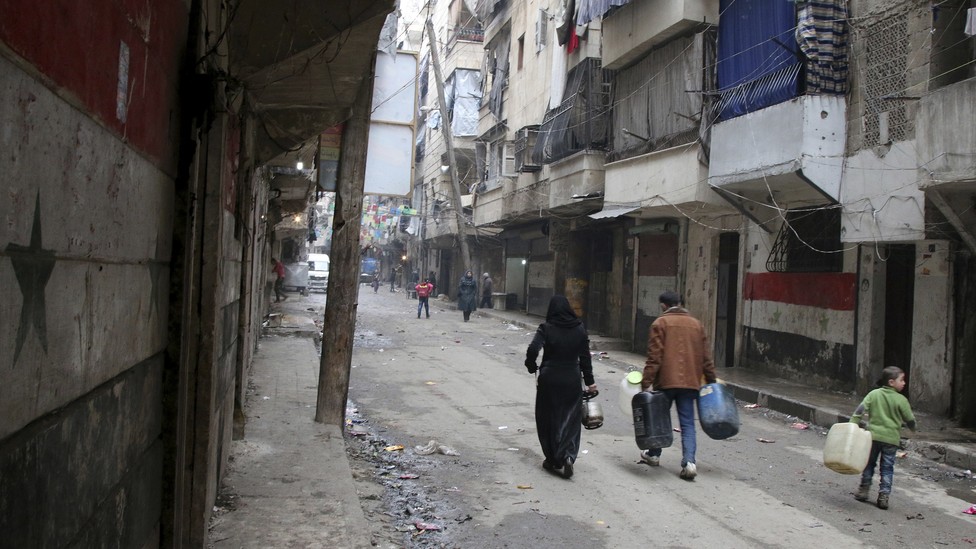 Updated on June 17 at 10:48 a.m. ET
More than 50 U.S. diplomats have written a letter criticizing the Obama administration's policy in Syria, and urging airstrikes against the regime of President Bashar al-Assad in order to prevent his violations of a cease-fire in the country's civil war, The New York Times is reporting.
More from the paper:
The memo, a draft of which was provided to The New York Times by a State Department official, says American policy has been "overwhelmed" by the unrelenting violence in Syria. It calls for "a judicious use of stand-off and air weapons, which would undergird and drive a more focused and hard-nosed U.S.-led diplomatic process." …

The names on the memo are almost all midlevel officials — many of them career diplomats — who have been involved in the administration's Syria policy over the last five years, at home or abroad. They range from a Syria desk officer in the Bureau of Near Eastern Affairs to a former deputy to the American ambassador in Damascus.
President Obama has been wary of getting involved in the Syrian civil war, though the U.S. and its allies are conducting airstrikes and military operations against the Islamic State, one of many groups fighting in the conflict. But as the five-year-long civil war has dragged on, Assad has become entrenched in his position, vowing to recapture "every inch" of territory from the rebels fighting his troops. Attempts to kickstart peace talks between the government and rebel groups have been dead on arrival.
"The moral rationale for taking steps to end the deaths and suffering in Syria, after five years of brutal war, is evident and unquestionable," the letter from the 51 diplomats said. "The status quo in Syria will continue to present increasingly dire, if not disastrous, humanitarian, diplomatic and terrorism-related challenges."
The Times adds the letter was filed to the State Department's "dissent" channel, which was set up in the wake of the Vietnam War so, in the words of the newspaper, "employees who had disagreements with policies [could] … register their protest with the secretary of state and other top officials, without fear of reprisal."
In a statement, Mary Ellen O'Connell, professor of international law at the University of Notre Dame, said the letter is, in essence, "calling for a grave breach of international law." She said the U.S. military intervention in Libya had been an "unmitigated disaster," and "[a]ttacking Syria will have no better results."
"Diplomacy is the way to end the Syrian civil war," she said. "State Department officials need to get on that job—not pass the buck again to the military."