Telling the Story of the Stanford Rape Case
Two letters, one from the victim and one from the offender's father, have pushed a California case to the forefront of a national conversation about sexual assault.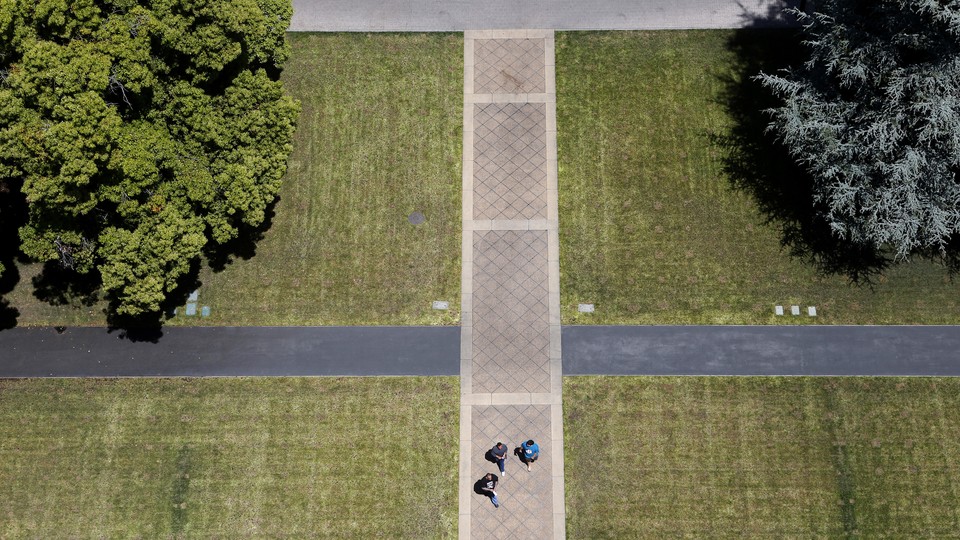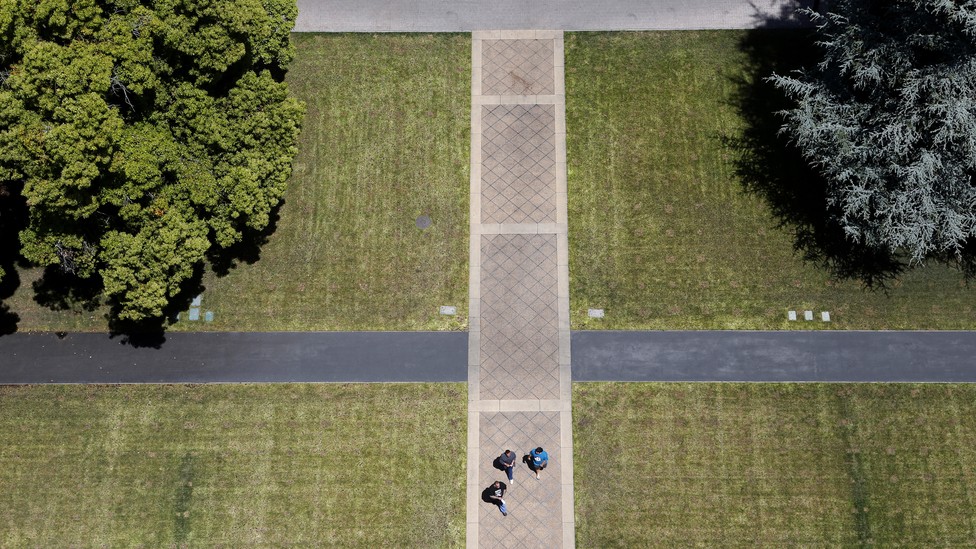 In the days after a 20-year-old former Stanford University student received his jail sentence for sexually assaulting an unconscious woman on the school's campus, two letters related to the case and made public have been widely read: one by the victim, and one by the offender's father.
The victim's letter was published in full by BuzzFeed on Friday, a day after the 23-year-old woman, who has chosen to stay anonymous, read it aloud to Brock Allen Turner during his sentencing hearing. In the 7,244 word-letter, the woman provides a harrowing, detailed account of her attempted rape in January 2015 and the struggle of trying to survive it. At times, she directly addresses Turner, telling him how that night destroyed her life.
The letter was praised for its "powerful" message that encouraged sexual-assault victims to seek justice against their attackers. It also immediately sparked outrage on social media and elsewhere because of the sentence Turner received for the crimes it described: six months in county jail and three years of probation. Turner faced up to 14 years in state prison when he was convicted in March of three felonies—assault with intent to commit rape of an intoxicated woman, sexually penetrating an intoxicated person with a foreign object, and sexually penetrating an unconscious person with a foreign object—and prosecutors had asked for six years. But the judge had ordered much less, saying a harsher sentence would have a "severe impact" on Turner, a star swimmer who could have made it to the Olympics.
Then on Sunday, a letter written by Dan Turner, Brock's father, was made public. In the note, which he read during the sentencing hearing, the elder Turner pleads with the judge for leniency for his son, explaining how that night had destroyed his life.
The note quickly prompted public outcry, too. The words have been described as "despicable" and "impossibly offensive." Dan Turner is being pilloried for saying his son wants to educate other college-age students "about the dangers of alcohol consumption and sexual promiscuity" and for not acknowledging he committed a crime, instead boiling down what happened to "20 minutes of action."
The two letters have thrust the California case to the forefront of a national conversation about sexual-assault, rape culture on college campuses, and racial disparities in sentencing laws for sex crimes. Sexual-assault advocates say the Stanford case shows why so many victims do not report their assaults to police or choose to testify in drawn-out trials that could end in sentences that, in this woman's case, are widely considered a slap on the wrist. Read side by side, they seem to describe two entirely different worlds. In one, the punishment doesn't fit the crime; in the other, there wasn't a crime to begin with.
On January 18, 2015, at about 1 a.m., two male Stanford graduate students were riding their bikes through campus when they spotted a man on top of a woman near a dumpster. The woman did not appear to be moving. The students approached the man, who fled, leaving the woman, unconscious and partially naked, on the ground. One of the students chased him and held him down while the police was called. The man was identified as Brock Turner.
Turner and the woman had attended the same party that night and were intoxicated; Turner's blood-alcohol level was double the legal limit at the time, and the woman's was three times the legal limit. Turner admitted to engaging in sexual contact with the woman, but said she had given consent. The victim testified that she had no memory of the assault, and in her statement last week said she loses sleep "when I think about the way it could have gone if the two guys had never come."
Like his father, Brock's lawyers portrayed the white, blond-haired, blue-eyed student to the jury as a talented athlete with a bright future ahead of him. The headlines following his case described him as an "All-American swimmer" and the victim, as she recalled in her letter, as an "unconscious intoxicated woman, ten syllables, and nothing more than that."
She wrote:
For a while, I believed that that was all I was. I had to force myself to relearn my real name, my identity. To relearn that this is not all that I am. That I am not just a drunk victim at a frat party found behind a dumpster, while you are the All­ American swimmer at a top university, innocent until proven guilty, with so much at stake. I am a human being who has been irreversibly hurt, my life was put on hold for over a year, waiting to figure out if I was worth something.

My independence, natural joy, gentleness, and steady lifestyle I had been enjoying became distorted beyond recognition. I became closed off, angry, self deprecating, tired, irritable, empty. The isolation at times was unbearable. You cannot give me back the life I had before that night either. While you worry about your shattered reputation, I refrigerated spoons every night so when I woke up, and my eyes were puffy from crying, I would hold the spoons to my eyes to lessen the swelling so that I could see.
In his letter, Dan Brock wrote the verdict had "broken" and "shattered" his son:
He will never be his happy go lucky self with that easy going personality and welcoming smile. His every waking minute is consumed with worry, anxiety, fear, and depression. You can see this in his face, the way he walks, his weakened voice, his lack of appetite. Brock always enjoyed certain types of food and is a very good cook himself. … Now he barely consumes any food and eats only to exist. These verdicts have broken and shattered him and our family in so many ways. His life will never be the one that he dreamed about and worked so hard to achieve. That is a steep price to pay for 20 minutes of action out of his 20 plus years of life.
Prosecutors said Brock Turner never accepted responsibility for the assault. His six-month sentence could be reduced to three for good behavior. As part of his sentencing, he will be required to register as a sex offender for the rest of his life.