Can Spain Agree on a New Government?
The Popular Party emerged yet again as the single biggest party, but fell short of a majority.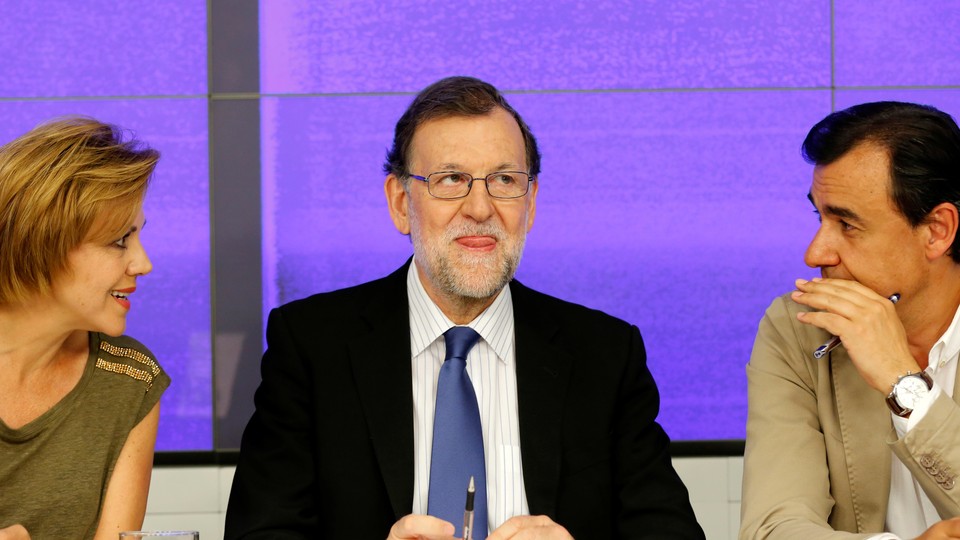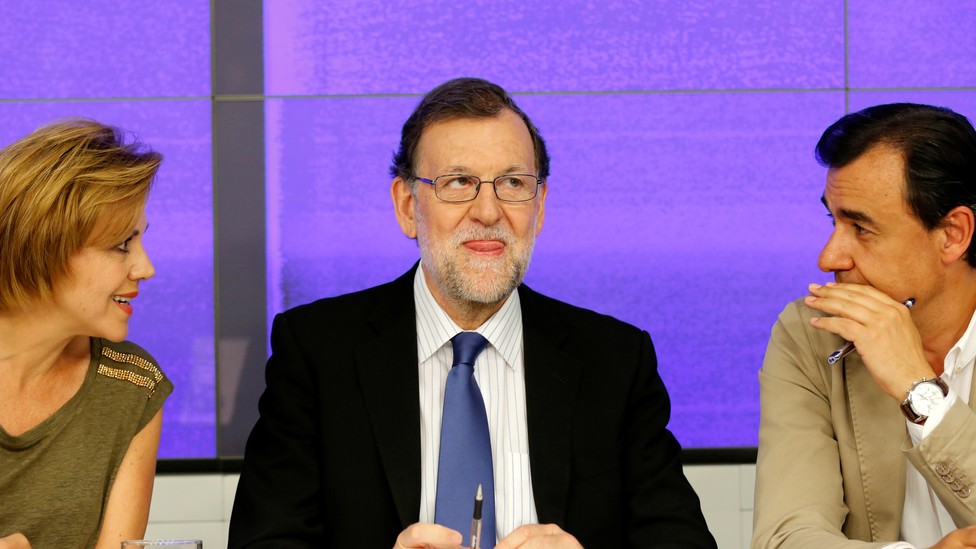 Spain's conservative Popular Party (PP) emerged as the largest political grouping in Sunday's elections, but fell short of a majority yet again—which means for the second time in six months leaders will try to negotiate with rivals over a governing coalition.
Acting Prime Minister Mariano Rajoy's PP won 137 seats, more than its share of parliament in last December's election, but short of the 176 needed for outright majority. That means the country's four major parties––the PP,  the center-right Ciudadanos party, the Socialist Party (PSOE), and the liberal Unidos Podemos party––will all have to reach an agreement as to who will govern.
This will be hard, because, as the Spanish newspaper El País points out:
The PP cannot simply turn to Ciudadanos for a center-right government, as their combined seats only amount to 169, short of the required 176. This means that Rajoy must seek a grand coalition with the Socialists, or else ask them to abstain at the investiture vote, which would effectively allow him to be reinstated as head of a minority government.

Rajoy has already expressed a desire to negotiate with the PSOE. In his victory speech past midnight, he said that he "will talk with everybody" with the goal of "defending Spain and 100% of Spaniards."
Both Ciudadanos and Unidos Podemos are political upstarts, formed  in recent years from outrage over perceived corruption in the two main parties and the austerity measures that swept Europe. Sunday's vote saw Ciudadanos lose eight seats, and Unidos Podemos' position went unchanged. All parties will be under pressure to establish a government, since they failed to reach an agreement after the last election.  If the parties fail to do so again, there could be another vote.