The Discovery of 148-Year-Old Shipwreck
A team of shipwreck explorers have discovered the sunk Royal Albert in Lake Ontario.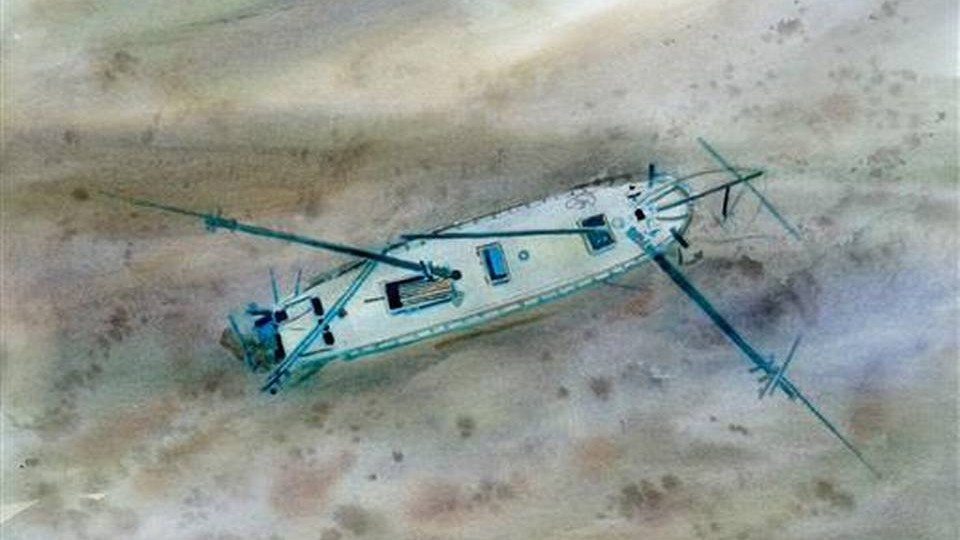 A New York-based team of explorers announced Wednesday they discovered the shipwreck of a Canadian schooner in Lake Ontario that sank in 1868.
Using sonar to locate the wreck, Jim Kennard, Roger Pawlowski, and Roland Stevens found the Royal Albert in waters off Fair Haven, New York, this month. The 104-foot Royal Albert was built 10 years before it sank with 285 tons of railroad iron onboard "that shifted in rough conditions, bursting the ship's seams."
According to AP, the crew survived the wreck by taking a small boat to shore.
More from the AP on the discovery:
Kennard says the wreck was found in mid-June using side-scan sonar. He says video images taken by a remotely-operated vehicle helped identify the wreck as the Royal Albert, the only two-masted schooner known to have sunk off Fair Haven.