Qatar's Prosecution of an Alleged Rape Victim
A Dutch woman was detained for three months on charges of alcohol consumption and adultery after reporting she had been drugged and raped.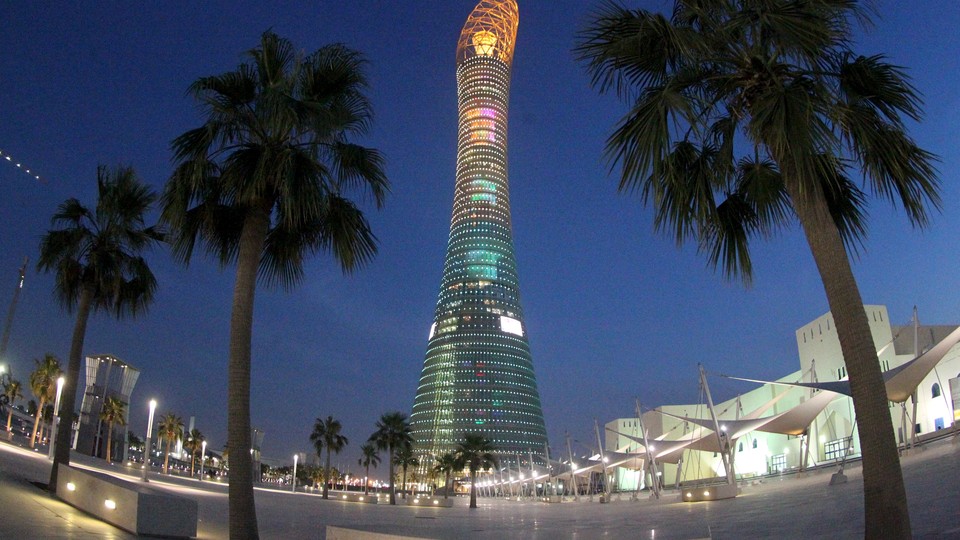 A Dutch woman who reported being drugged and raped in Qatar in March is finally going home after authorities detained her for three months on suspicion of adultery and alcohol consumption.
While she was convicted of those charges and sentenced to a one-year suspended sentence on Monday, authorities are allowing her to leave the small, oil-rich country in the Persian Gulf, and head back to the Netherlands.
Her attacker was not convicted of rape. Instead, he received 140 lashes for sexual activity outside of marriage and drinking alcohol. DutchNews.nl describes the March incident:
The attack happened following a night out at the Crystal Lounge in the Doha Hotel, a popular hangout with foreign tourists where alcohol is permitted. She claims she was drugged and raped and woke up in a strange apartment.
After she reported the rape to authorities, she was detained. Daphne Kerremans, a spokeswoman for the Dutch Foreign Ministry, told The New York Times:
"The ambassador is with her now and is making sure that she can go home as soon as possible. It was quite overwhelming for her."
In its ruling, the court said she would not have to serve the one-year sentence as long as she didn't commit further crimes in Qatar for the next three years. She was also fined $850.
Qatar, a major regional ally of the West, has faced intense criticism over its human-rights violations in the run-up to the 2022 World Cup. This incident, along with several others involving migrant workers and women, are only likely to add to questions over whether the country should have been allowed to host the soccer tournament in the first place.