The Athletes Saying No to the Olympics Over Zika
Top-ranked Australian golfer Jason Day is the latest athlete to withdraw from the Rio games because of the virus.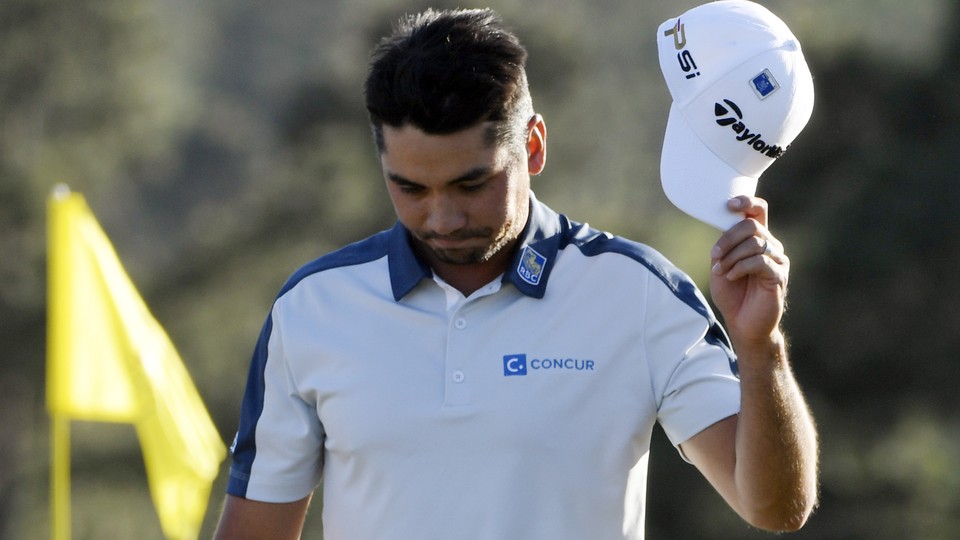 The world's number-one ranked golfer, Jason Day, said Tuesday he will not participate in the Olympic games in Rio de Janeiro this summer because of "concerns about the possible transmission of the Zika virus."
The Australian is the second golfer in the past week to announce he would abstain from the Olympics because of Zika. Last week, another of the sport's most popular names, Irish golfer Rory McIlroy, also said he would not attend.
The Zika virus is most dangerous to pregnant women, but can be transmitted through sexual contact. In his statement, Day cited concern for his wife and family as the reason he decided against playing. This year's games are the first time in a century that golf will be in the Olympics, and Day had pushed for its inclusion.
As the Associated Press reported, Day is just one of many golfers and athletes who will not participate because of Zika. Others include Fiji's Vijay Singh, and:
… Charl Schwartzel, Branden Grace and Marc Leishman, whose wife's immune system has not fully recovered after she nearly died last year of toxic shock syndrome.

American cyclist Tejay van Garderen is among a handful of athletes outside of golf who also cited Zika as the reason behind not going to Rio. Basketball star Stephen Curry didn't specifically cite Zika but noted that "other factors" played a role in his decision to skip the games.
Golf has had the most players decline to attend the Olympics this year, but none of golf's top-ranked female athletes have pulled out.
In other sports, some athletes have decided to attend but take extra precautions against Zika. South Korea's team will wear "Zika-proof" uniforms, which feature blazers and pants pretreated with mosquito repellent. John Speraw, the U.S. men's indoor volleyball coach, said he will freeze his sperm for future use in case he becomes infected.