Can Brazil Make its Olympic Games Safe?
Australia's Olympic leaders tell Brazil to increase security after one of its athletes was robbed at gunpoint.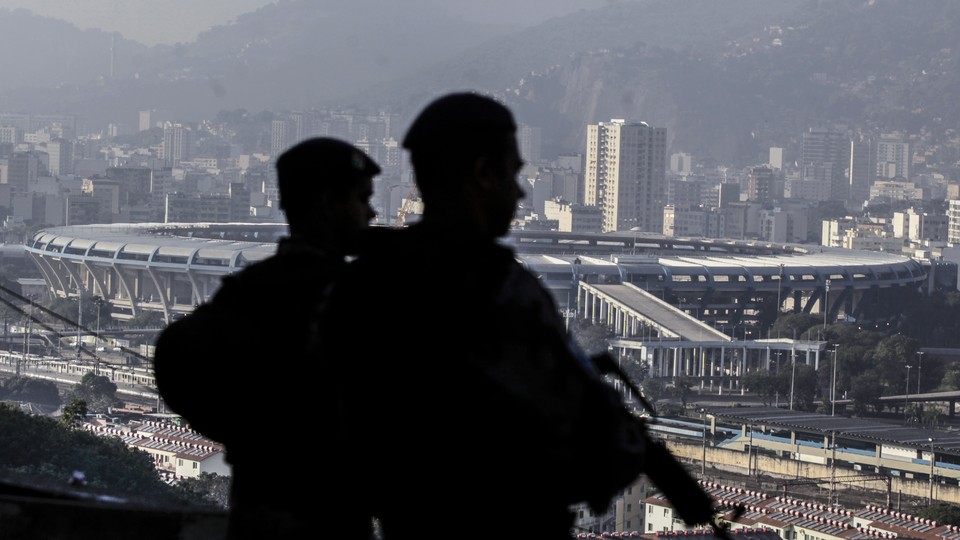 Australia's Olympic Committee asked Brazil on Tuesday to step up its security ahead of the games in Rio de Janeiro after an athlete was robbed at gunpoint.
Kitty Chiller, the team leader, scolded Rio organizers after Liesl Tesch, a Paralympic sailor, was robbed at gunpoint Monday while she rode her bicycle. Tesch said she was training with her coach near her hotel when two men jumped in front of them and demanded money.
In a news conference Tuesday, Chiller said:
The Paralympic sailors were confronted by the men in broad daylight, it was 7.30 in the morning, and right near their accommodation. There were people around but no-one came to their assistance. This is a major concern and the only answer is for the authorities to put extra police and security on the ground now.

There have been several shooting incidents in the past couple of weeks. This is disturbing.

We have a duty of care to the athletes and officials. We are taking over 400 young athletes to the Games, we need to ensure they are protected at all costs.
Brazil has one of the highest murder rates in the world. Over the weekend, armed men stormed a hospital—a recommended facility for tourists during the Olympics—to free an injured gang member being treated there. One patient died and a nurse and an off-duty officer were injured. Nor was Monday's incident isolated. Last month, three Spanish athletes were robbed at gunpoint as they made their way to breakfast.
Rio organizers have promised to deploy 85,000 police and security officers for the games.