More Migrant Deaths
At least two vessels carrying migrants and refugees capsized Friday—one near Libya and the other off Crete. More than 100 people are reported dead.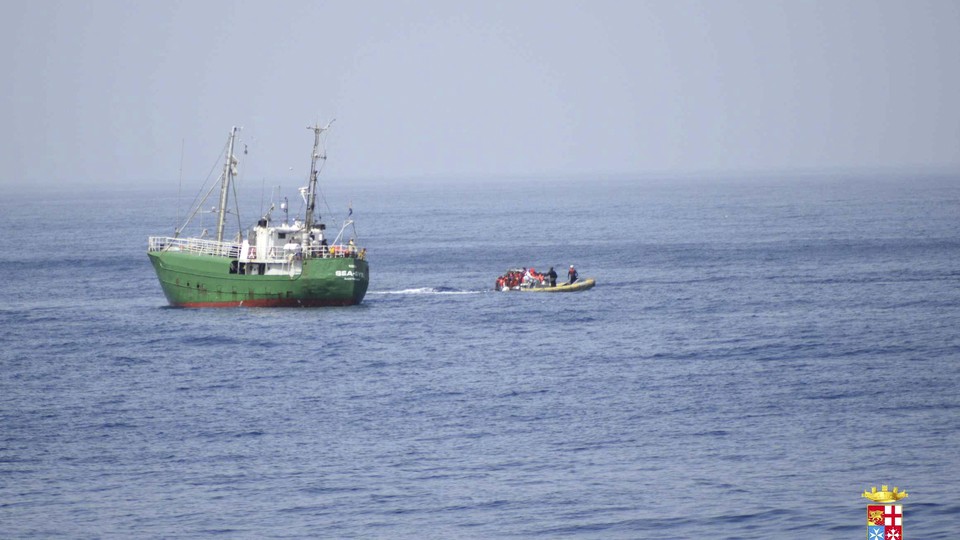 The Libyan navy says the bodies of at least 100 migrants and refugees have been recovered off the North African country's coast after the vessel in which they were traveling to Europe capsized. It's the second vessel carrying migrants that capsized Friday: The first, off the Greek island of Crete, resulted in at least four deaths and the rescue of about 300 people.
BREAKING: Libyan navy spokesman says more than 100 bodies of migrants retrieved after boat capsized off Libyan shores.

— The Associated Press (@AP) June 3, 2016
The deaths add to the rising toll for refugees and migrants sailing to Europe. Estimates of the number of people who have died in the past 10 days range from at least 880 to at least 1,000.
According to data from the International Organization for Migration (IOM), an estimated 204,311 migrants and refugees entered Europe by sea in 2016 through May 31. The comparable figure for the same period last year was 91,860. The number of deaths in the Mediterranean from January 1 through May 31 is 2,443, the IOM says; the comparable figure for the same period last year was 1,828.