Life Sentences for Rape
An Indian court has ruled five men who gang raped a Danish tourist in 2014 must spend the rest of their lives in prison.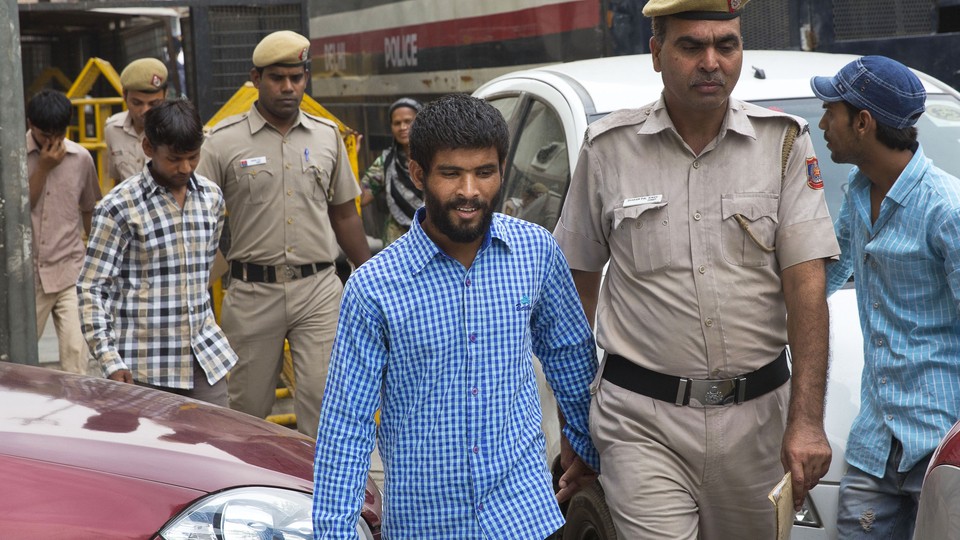 An Indian court has sentenced five men to life in prison for raping a Danish tourist near the New Delhi train station in 2014. The five were found guilty by the court on Monday.
"The convicts will spend the remainder of their natural lives behind bars," Atul Srivastava, the special public prosecutor, told reporters outside the court on Friday.
Nine men had been accused of attacking the woman, who had reportedly lost her way and was asking for directions. Three of the accused are juveniles while one died during trial.
A lawyer for the accused men—who are aged between 23 and 30—said they would appeal the sentence to a higher court. He had sought leniency, citing their poor backgrounds. The men had pleaded not guilty.
A juvenile court is handling the case of the three minors also accused of raping the 51-year-old woman at knife-point and robbing her in January 2014. One of those convicted this week was found with an item belonging to the woman and an equivalent of $15 in cash.
India has a long history of violence against women, but the gang rape of a 23-year-old Indian woman in 2012 increased scrutiny of sexual violence—even if it has had little effect on how often it occurs.