Foreign Workers Targeted in Kabul
The Taliban claimed credit for an attack Monday that killed at least 14 Nepalese workers in Afghanistan's capital.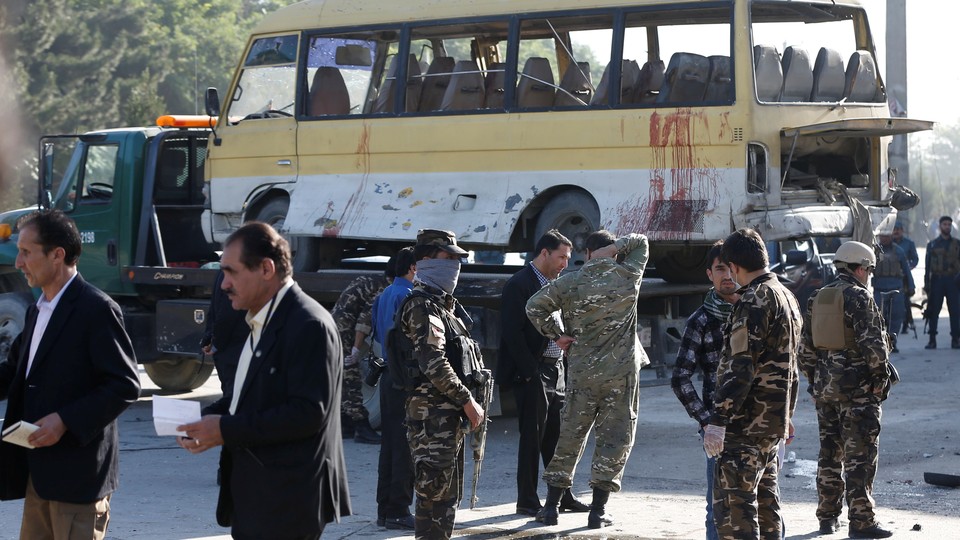 A suicide bomber in Kabul has killed at least 14 people, most of them Nepalese contract workers riding a minibus to work.
The attack, at around 6 a.m. local time Monday, came during the morning rush hour. The Taliban claimed responsibility.
As The New York Times reported, it was one of the deadliest attacks against foreign workers in the Afghan capital:
Nepalese often work as security guards at embassies and other foreign installations around Kabul, and they are typically housed in barracks and bused to their jobs.

The attacker was apparently on foot, wearing a vest of explosives, according to initial police reports, although officials stressed that the episode was still under investigation.
This is the first bombing since the Islamic holy month of Ramadan began two weeks ago. United Nations officials had sought a ceasefire during the holiday, but the Taliban rejected that plea.