An Attack in Jordan
A car-bomb explosion killed six soldiers and wounded 14 others near a refugee camp and military outpost in the country's northeast.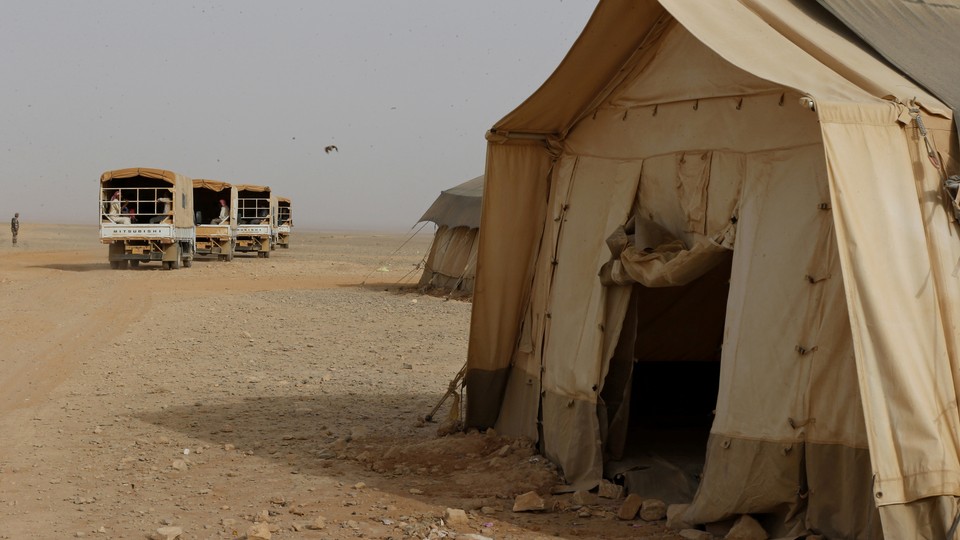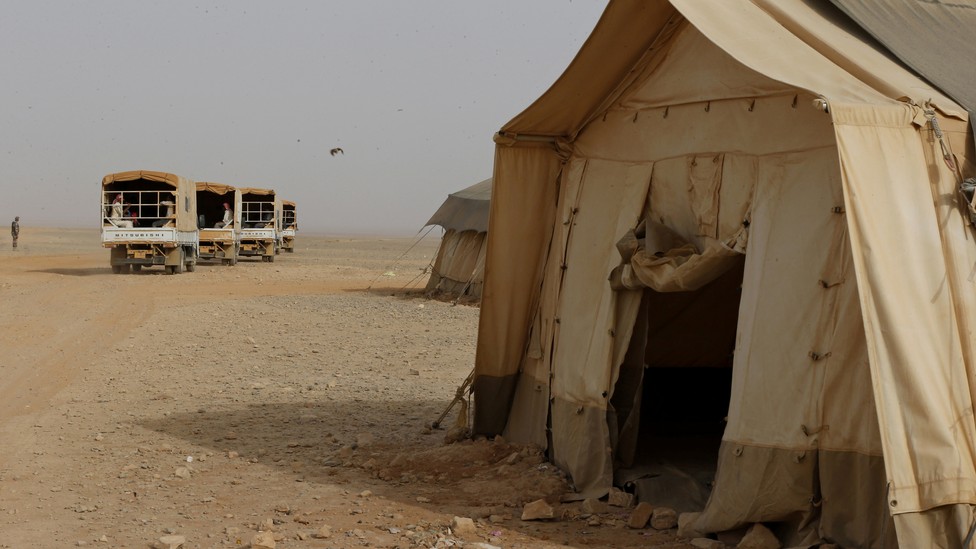 A car bomb that detonated near a Syrian refugee camp and a Jordanian military post killed six soldiers and wounded at least 14 other people on Tuesday.
The bomb exploded at about 5:30 a.m. in a desolate area of desert in Jordan's northeast, near the borders with Iraq and Syria. It targeted the military post that watches over thousands of Syrian refugees in an area called Rakban.
The New York Times reported that:
The Jordanian military said those killed in Tuesday's attack included four border troops, a member of the civil defense and a public security officer. The statement said 14 were wounded, including nine public security officers. It described the bombing as a "cowardly terrorist attack."
The area is heavily patrolled by guards, and a two-mile berm runs along the border. The camp is the only place where Jordan still receives Syrian refugees.  
No group has yet claimed responsibility for the bombing, believed to be the deadliest attack along the Jordan-Syria border in recent years. Jordan, a U.S. ally, has escaped much of the violence brought to the area by the five-year-long Syrian civil war.