No Alcohol for U.S. Sailors in Japan
The Navy has banned drinking after the latest arrest of an American on Okinawa.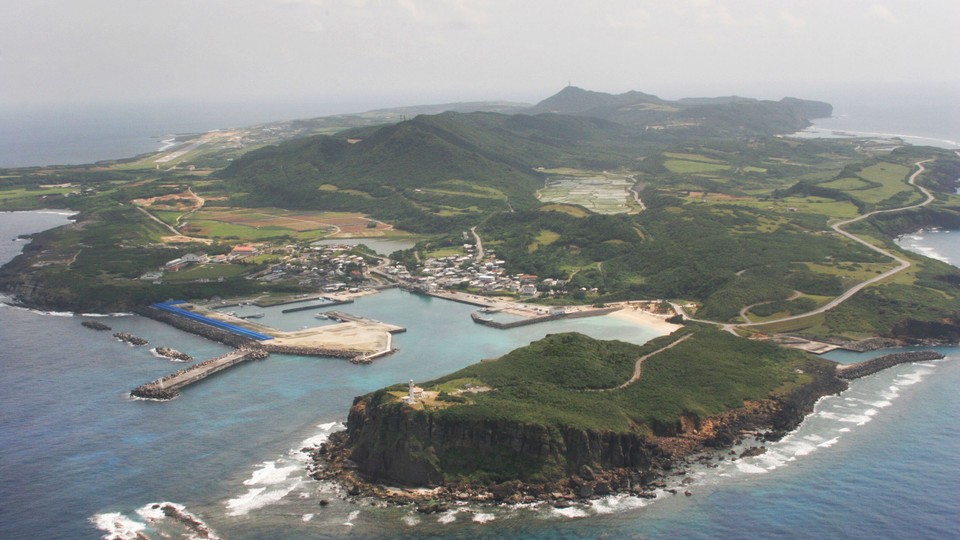 U.S. Navy members serving in Japan have been banned Monday from drinking alcohol after a sailor with six times the legal limit of alcohol in her blood crashed into two people on the island of Okinawa, causing national outrage.
Here's the statement from the commander of the U.S. 7th Fleet and commander of the U.S. Naval Forces in Japan:
Effective immediately, Sailors are prohibited from drinking alcohol, on and off base.  Additionally, all off-base liberty will be curtailed.  Sailors who live off base will be permitted to travel to and from work and engage in official actions such as childcare drop-off and pickup, trips to the grocery store, gas stations or the gym.  The liberty curtailment will remain in effect until face-to-face training has been conducted by unit commanding officers, executive officers and command master chiefs with all personnel.

The alcohol restriction will remain in effect until C7F and CNFJ are comfortable that all personnel understand the impact of responsible behavior on the U.S.-Japan Alliance and the United States' ability to provide security and stability in the Indo-Asia-Pacific.
The move follows the arrest Sunday by Japanese police of Petty Officer 2nd Class Aimee Mejia, who is assigned to the Kadena Air Base, on suspicion of drunken driving. Police say she crossed into oncoming traffic and hit two cars head on, injuring two people. The crash itself came amid a monthlong curfew imposed on service members after an American contractor, a former Marine, was charged with the murder of a 20-year-old Japanese woman whose body was found last month in a forest.
Stars and Stripes reported that:
The order is the most wide-ranging restriction in several years for sailors in Japan, where the Navy has periodically ordered alcohol bans and curfews for all ranks, but particularly for younger, enlisted sailors.

Military officials said privately Monday that misconduct is taking up considerable time among senior leaders, stealing focus from the region's myriad security challenges.

The restrictions covering off-base liberty will remain active until unit commanders, executive officers and enlisted leaders conduct face-to-face training with all personnel.
Okinawa is home to several U.S. bases, and more than half the country's 50,000 troops in Japan are stationed there. The recent murder charges, as well as the crash and other U.S.-linked incidents, threaten to reignite the kind of protests against U.S. bases on the island that were seen after three soldiers were convicted of raping a 12-year-old girl in 1995.