Why Istanbul Banned LGBT Rights Marches
Turkish authorities are worried Islamist extremists may react violently, but LGBT activists say a ban is a violation of their rights.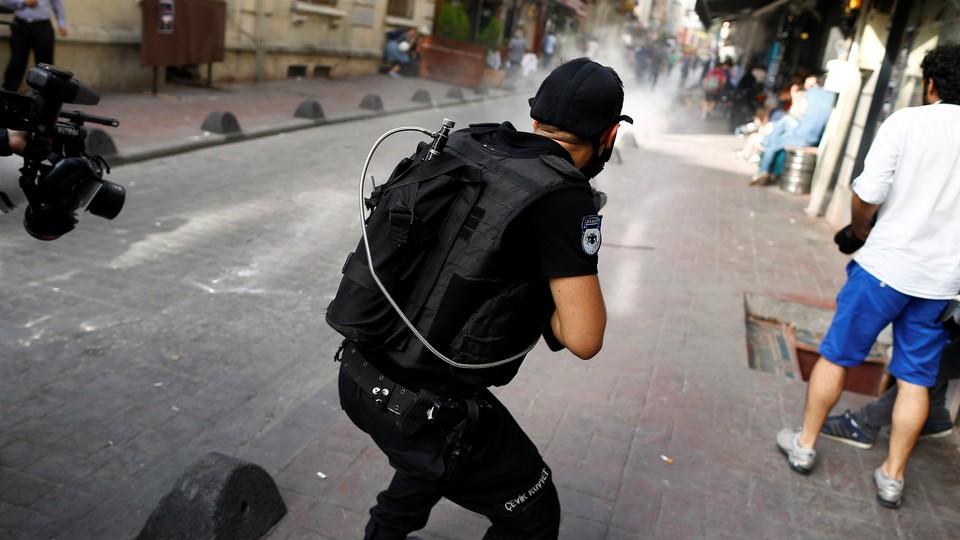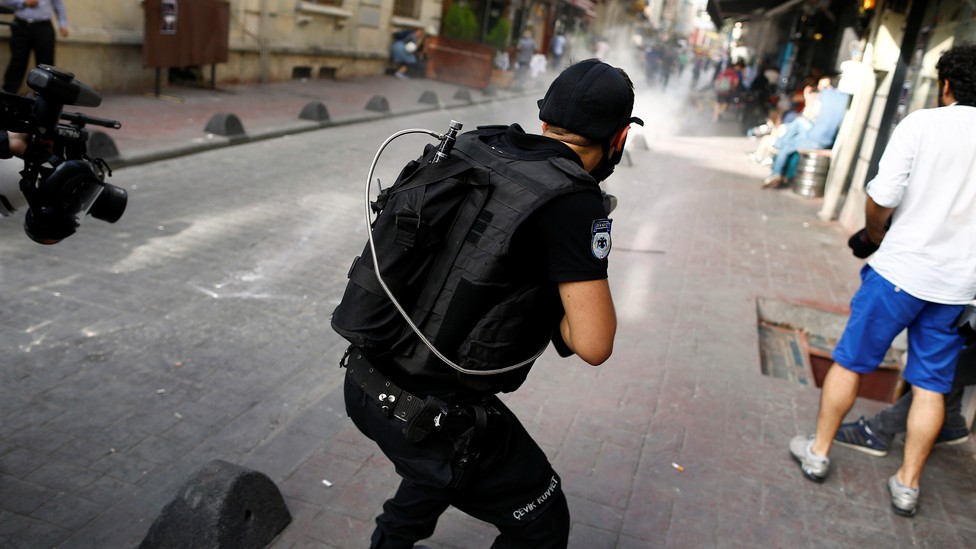 Turkish riot police fired tear gas and plastic bullets at LGBT rights activists on Sunday in Istanbul. Authorities had banned the demonstration to "safeguard security and public order."
Several dozen demonstrators marched down one of the major commercial arteries of Istanbul, many with rainbow flags, before 300 policemen dispersed the crowd with anti-riot gear, CBS News reports.
While homosexuality is not illegal in Turkey, like it is in several Arab countries, the governor of Istanbul has banned LGBT parades and demonstrations for security concerns. As the BBC reports, the security measures may be to prevent reactionary violence from Islamist extremists.
It comes after suspected Islamists attacked people listening to a rock album in an Istanbul record store on Friday evening for drinking alcohol and listening to music during the Muslim holy month of Ramadan...

Security in the city is already tight after bombings in recent months blamed on so-called Islamic State and Kurdish militants.

An ultra-nationalist youth group, the Alperen Hearths, called those planning to participate in the gay pride event immoral and said it would "stop the march" if it went ahead.
Istanbul Pride, another march for LGBT rights in Turkey, was scheduled for June 26. The event has gone on since 2003 and has, at times, been met with resistance from authorities. Last year, police shot water cannons and tear gas at demonstrators.
Authorities banned Istanbul Pride this year. Organizers of the event said "the governorship prefers to limit people's rights and freedoms instead of taking measures to deal with the threats."