The Stabbing Death of a 13-Year-Old Israeli Girl
A Palestinian assailant killed the girl Thursday as she slept in her bedroom in the West Bank.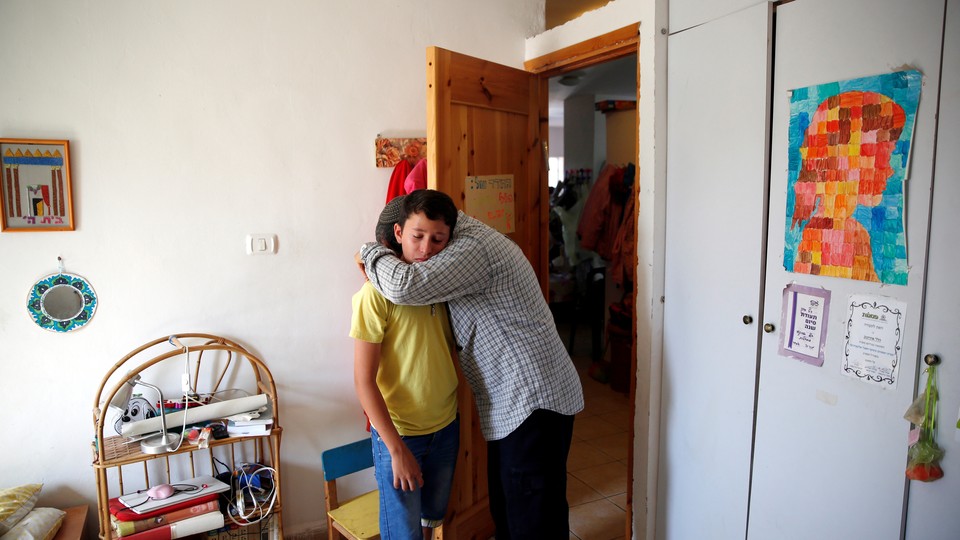 A 13-year-old Israeli girl has been stabbed to death in her bedroom in a Jewish settlement in the occupied West Bank.
Hallel Yaffa Ariel was attacked in her home in Kiryat Arba Thursday while she was sleeping, the BBC and others report. The assailant was stopped and fatally shot by security guards, one of whom was wounded in the confrontation and is in serious condition. The attacker was identified as Mohammed Tarayreh, a 19-year-old man from Bani Naim, a Palestinian village to the southeast. More from the BBC on the attack:
In Thursday's incident, the attacker infiltrated Kiryat Arba before entering Hallel Ariel's home, which is next to a fence surrounding the settlement.

Israeli media reported that the girl was repeatedly stabbed in the upper body.

She was taken in a critical condition to the Shaare Zedek Medical Centre in Jerusalem, where she died shortly after arriving, hospital officials said.
"Like all adolescents during summer vacation, my daughter was asleep—tranquil, calm—and a terrorist came and murdered her in her bed," Rina Ariel, her mother, told reporters outside the hospital, according to The Times of Israel.
The U.S. State Department said the young girl was a U.S. citizen.
Israel's prime minister, Benjamin Netanyahu, called the attack "horrific" and ordered the home of Tarayreh to be demolished. This is customary for the Israeli government; when Palestinians are found to commit crimes, Israeli military forces destroy the homes of their family members as punishment. Occupants are typically notified several days before the demolition and are told to evacuate.
In March, three Israeli solders were wounded in two separate attacks in Kiryat Arba. The three suspected attackers, who were armed with guns and knives, were shot dead, and the homes of two were raided by Israel forces. At least 33 Israelis have been killed in stabbings, shootings, and other attacks since last fall, according to the AP. About 200 Palestinians have been killed during the same time period, most of whom Israel has identified as attackers.