Another Loss for India's LGBT Activists
The Supreme Court said it won't hear a petition to strike down a colonial-era law that bans gay sex.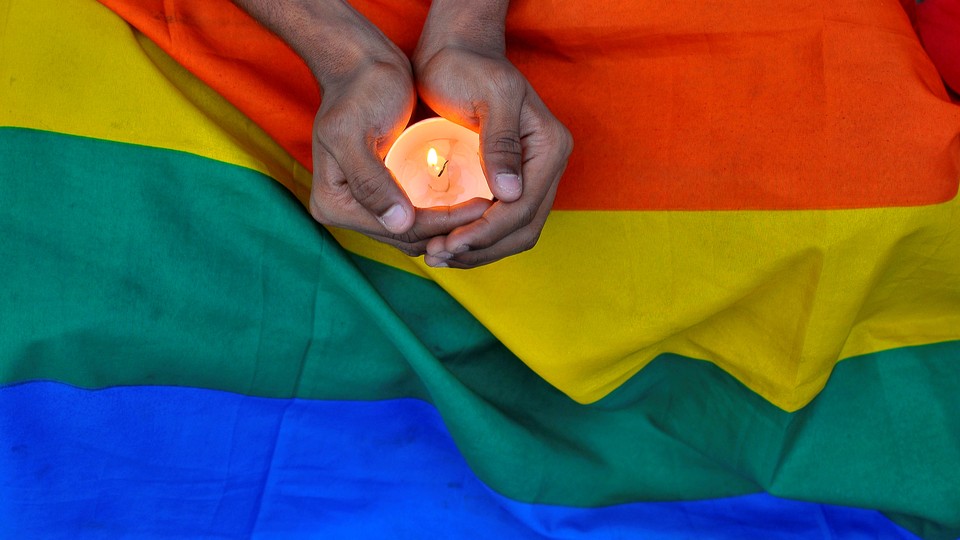 India's Supreme Court refused Wednesday to hear a petition that would challenge the country's law that outlaws gay sex, delivering LGBT-rights activists a major setback.
The 19th-century law in question is Section 377 of India's penal code, which says: "Whoever voluntarily has carnal intercourse against the order of nature with any man, woman or animal, shall be punished with imprisonment for life… "
The petition to the Supreme Court was filed by several Indian celebrities, including a writer, a classical dancer, and a prominent hotel owner. In the petition, they argued "sexual expression, in whatever form, between consenting adults in the privacy of a home ought to receive protection of fundamental rights."
The Indian Express reported:
The celebrities, members of the lesbian, gay, bisexual & transgender or LGBT community, said their lives have been "inexorably constricted and their rights infringed" by the penal provision.

"Despite their achievements and contributions to India in various fields, they are being denied the right to sexuality, the most basic and inherent of fundamental rights. Section 377 renders them criminals in their own country," the plea said.
In 2009, the Delhi High Court overturned Section 377 and allowed for more acceptance of the country's LGBT community. But in 2013 the Supreme Court reconstituted the law, effectively making homosexuality illegal.