Convictions in 2002 Gujarat Riots Case
An Indian court convicted 24 people—but acquitted 36—for the Gulbarg Society killings in which 69 Muslims were killed.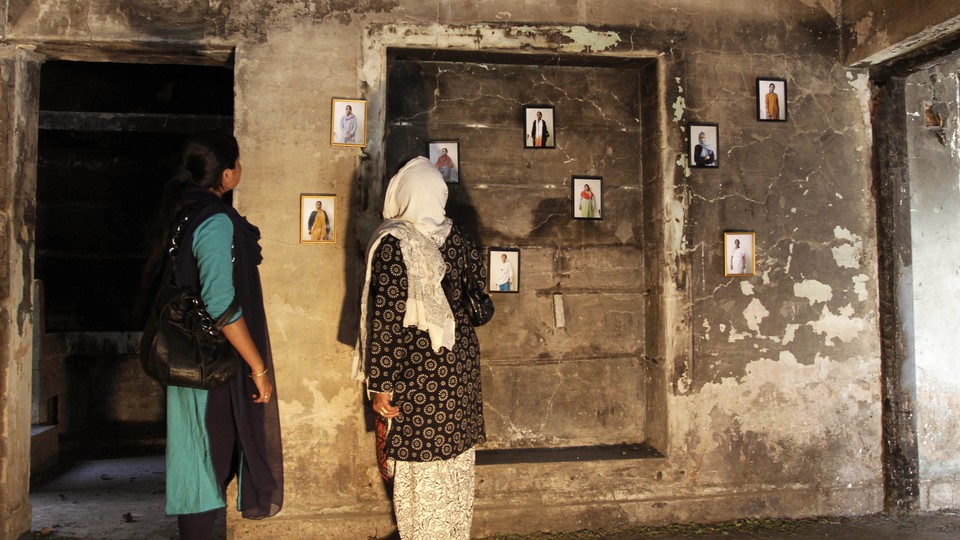 A court in India convicted 24 Hindus on Thursday for their role in a deadly anti-Muslim riot in Gujarat state in 2002. The special court in Ahmedabad, convened to try those accused of participating in the riots, also acquitted 36 others in connection with the violence in Gulbarg Society, a predominantly Muslim neighborhood in the city.
Here's more from the Times of India:
The court ruled that the massacre at Gulbarg Society was not pre-planned but a spontaneous attack. Of the 24 convicted in the case, 11 have been convicted of murder while 13 have been found guilty of other charges.
Sixty-nine people were killed in the Gulbarg massacre, part of religious violence in Gujarat that saw more than 1,000 people, mostly Muslims, massacred. The violence began after a train carrying Hindu pilgrims caught fire, killing 60 people.
The riots tainted the legacy of Narendra Modi, India's prime minister who served as Gujarat's chief minister at the time of the violence. Although he has been repeatedly cleared of any role in the violence, critics say Modi, a Hindu nationalist, did not do enough to stop it.
Among those killed in Gulbarg was Ehsan Jafri, a veteran lawmaker. His wife, Zakia Jafri, said Thursday: "I am very unhappy with the judgement. I will carry on the fight, will do whatever it takes."
Sentencing for those convicted Thursday is scheduled for June 6.