What's Next for Gawker?
The media company announced it's being sold to Ziff Davis, the publisher of PC Magazine, and filed for Chapter 11 bankruptcy.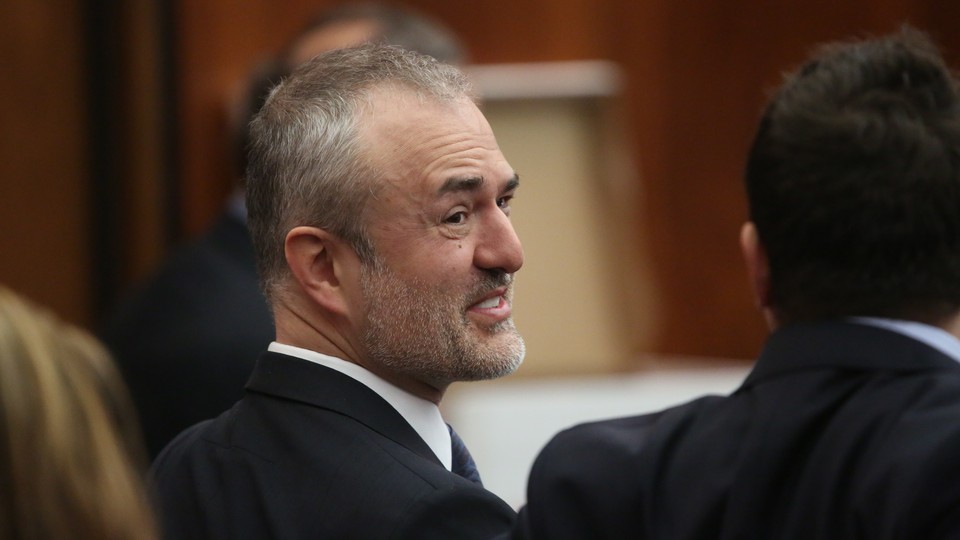 Updated on June 10 at 2:57 p.m. ET
Gawker Media, reeling from the $140 million awarded to former pro-wrestler Hulk Hogan in an invasion-of-privacy suit, has filed for Chapter 11 bankruptcy, and said it's being sold to Ziff Davis, the media company that owns PC Magazine and other publications.
"We are encouraged by the agreement with Ziff Davis, one of the most rigorously managed and profitable companies in digital media," Nick Denton, Gawker Media Group's (GMG) founder, said in a statement. "A combination would marry Ziff Davis' strength in e-commerce, licensing and video with GMG's premium media brands."
Here's more:
In order to offer the business free and clear of legal liabilities and maximize value for all stakeholders, GMG subsidiary GM LLC has filed for Chapter 11 protection from creditors. The sale will be conducted through a bankruptcy court supervised auction, in which other bidders may offer a higher price for the company. GMG is being advised by Mark Patricof of Houlihan Lokey.

During the sale process, GMG will maintain normal operations, publishing news and opinion on technology, politics and other interests to its 6 million readers each weekday, and providing advertisers with access to this desirable audience.
The statement said the sale and the bankruptcy filing will allow Gawker Media to appeal the judgment in the Hogan case. Here's a screen grab of Gawker's filing:
The New York Times reported earlier, citing a person briefed on the plan, that ZiffDavis submitted an opening bid of $90 million to $100 million for Gawker Media.
"By using the bankruptcy, there's an argument for Gawker ... that they don't have to post a bond on appeal, and the appeal [against the $140 million award] can proceed without them posting that bond," Christopher Ward, vice-chair of the bankruptcy practice at the law firm Polsinelli, said.
And, he added, the bankruptcy filing protects Ziff Davis, as well.
"Under the bankruptcy code, the assets will sell free and clear of any liens and claims," Ward said. "So the judgment will stay behind in the Gawker bankruptcy estate and the assets will be sold free and clear on the judgment on it."
Questions about Gawker's fate have swirled since a Florida jury awarded Terry Bollea, better known as Hulk Hogan, $115 million in March in his invasion-of-privacy lawsuit against the company that owns the gossip website of the same name and other properties. Two weeks later, he was awarded another $25 million in punitive damages.
In 2012 Gawker ran a one-minute, 41-second video clip of Hogan having sex with a wife's friend. Hogan sued, saying he had been recorded without his consent. Denton had defended the decision to post the clip, which the website said it had received anonymously. The company's lawyers contended that Gawker's decision was protected by the First Amendment—a position the jury did not buy. As my colleague Matt Ford noted at the time:
Beyond press-freedom concerns, the case's sheer costs also loomed over Gawker as an existential threat. The New York Times reported last year that the site had to pay its legal fees in the Hogan case out of hand after exceeding its insurance cap. Denton also told the Times that there was a one-in-ten chance he would have to sell a controlling interest to keep the company solvent.

Gawker's legal strategy always hinged on the appellate courts, which could be more favorable terrain for the company when raising First Amendment concerns and less susceptible to the case's more salacious aspects.
Indeed, Eric Schneiderman, New York's attorney general, tweeted:
Freedom of the press is a cornerstone of our nation. Like them or not, sad to see NYC media giant @Gawker forced to the brink.

— Eric Schneiderman (@AGSchneiderman) June 10, 2016
But last month, another wrinkle emerged in the story. It turned out, Hogan's case against Gawker was financed by Peter Thiel, the billionaire founder of PayPal who is also a major donor to the Committee to Protect Journalist. Thiel was famously outed as gay by the gossip website in 2007.
Thiel told the Times that story and articles about his friends in Gawker "ruined people's lives for no reason." Thiel funded lawyers to, in the words of the Times, "find and help 'victims' of the company's coverage mount cases against Gawker."
"It's less about revenge and more about specific deterrence," Thiel told the newspaper. "I saw Gawker pioneer a unique and incredibly damaging way of getting attention by bullying people even when there was no connection with the public interest."
In writing about the revelation of Thiel's role in the Gawker case, my colleague Ian Bogost noted that it was the logical conclusion of a flame war—albeit one with financial consequences.
There are no winners in this dispute. Is Gawker any more virtuous for casting their tabloid publication of Hogan's sex tape as journalism in the public interest—or outing Thiel—than Thiel is in underwriting their comeuppance for it? We can debate the details, but "virtue" probably won't enter the conversation. And even debating the details entails the tacit acceptance of attention's victory over knowledge in today's media ecosystem. It's not just tabloid editors and billionaires; everyone is scrambling to make their voices louder than everyone else's. The loudest, it turns out, get to be right.  
Gawker Media owns Gawker, Jezebel, Lifehacker, Kotaku, Deadspin, Gizmodo, and Jalopnik.