No Stopping Novak Djokovic
The Serbian player defeated Scotland's Andy Murray to win the French Open title Sunday.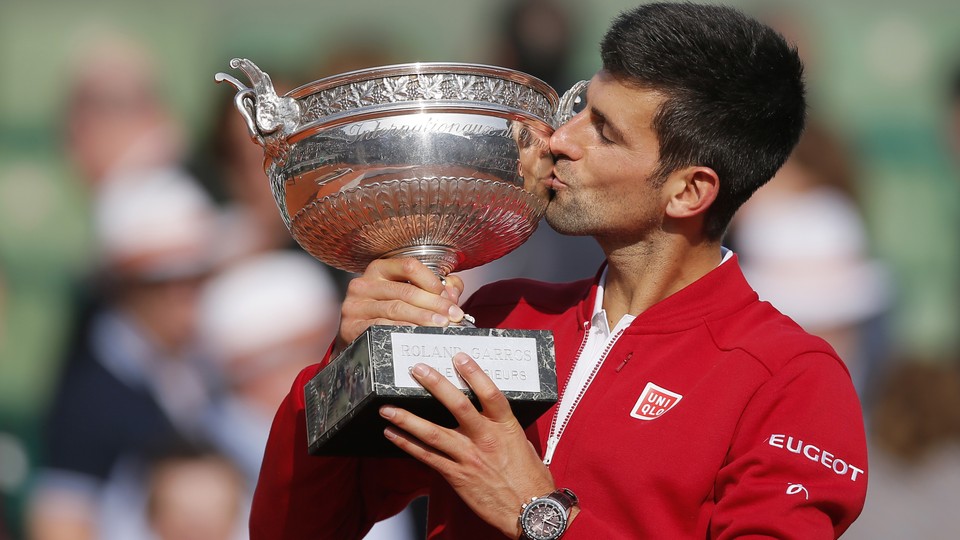 Novak Djokovic won his first French Open title Sunday, becoming the eighth man in history to complete the career Grand Slam.
The Serbian player beat Scotland's Andy Murray 3-6, 6-1, 6-2, 6-4 in the men's singles tournament Sunday in Paris. Djokovic is ranked No.1 in men's tennis.
A day earlier, fourth-seeded Garbiñe Muguruza of Spain won her first major event in the women's tournament, defeating defending champion Serena Williams of the United States in straight sets.
The French Open's official Twitter account marked Sunday's results with a heart emoji:
Rare, indeed: Djokovic, 29, is only the third player in tennis history to hold all four Grand Slam championship titles—Wimbledon and the U.S., Australian, and French opens—at the same time, according to the Association of Tennis Professionals. The last player to hold all at once was Rod Laver, in 1969.
Murray, 29, was seeded second at the tournament. He had defeated the tournament's defending champion, Stan Wawrinka, the 31-year-old from Switzerland, in the semifinals. Swiss player Roger Federer, 34, skipped this year's tournament because of a knee injury, ending his streak of competing in every Grand Slam event since 1999. Spain's Rafael Nadal, 30, who has won the most French Open titles, did not compete because of a wrist injury.