Euro 2016: Exit, Russian Fans
French officials say 20 Russians will be deported following violence at the soccer tournament.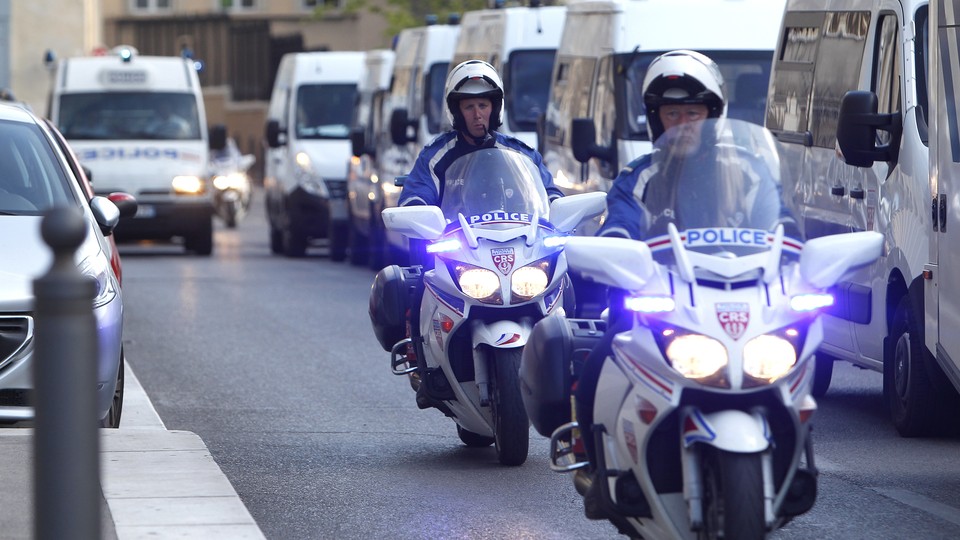 France is expelling 20 Russian fans, including their far-right leader, for violence at the Euro 2016.
The fans, including Aexander Shprygin, were detailed Tuesday while they were traveling from Marseille to Lille to watch their team take on Slovakia. (Russia lost 1-2.)  The BBC has more on Shprygin:
Mr Shprygin's All-Russia Supporters Union is backed by the Kremlin. He is reported to hold far-right views and has been photographed giving a Nazi salute.
The move comes two days after UEFA, which governs soccer in Europe, gave Russia a suspended disqualification from Euro 2016 for the behavior of its fans during the June 11 game against England.
The tournament has been marked by several clashes. The French Interior Ministry said Thursday 323 people had been arrested since the start of Euro 2016 on June 10.