Euro 2016: Russia Sanctioned
UEFA has handed Russia a suspended disqualification from Euro 2016 and fined it approximately $168,000 for the behavior of Russian fans in a game against England on June 11.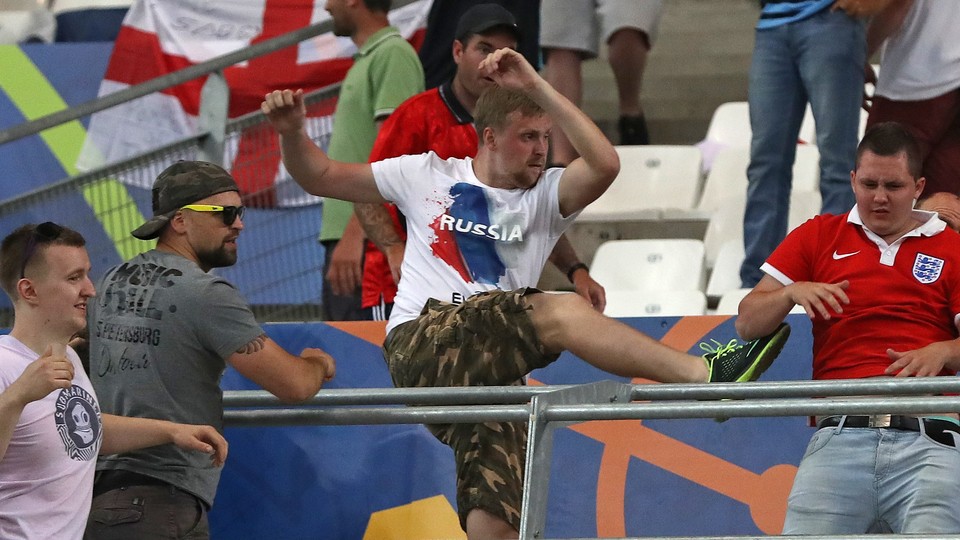 Russia has been handed a suspended disqualification and fined 150,000 euros ($168,000) by UEFA for the behavior of its fans during a soccer match against England on June 11 at the Euro 2016 tournament.
Charges relating to crowd disturbances, use of fireworks and racist behaviour had been brought against the RFU, and the CEDB decided to impose the following sanctions:

• A fine of €150,000.-

• A suspended disqualification of the Russian national team from UEFA EURO 2016 for the crowd disturbances. In accordance with Article 20 of the UEFA Disciplinary Regulations*, this disqualification is suspended until the end of the tournament. Such suspension will be lifted if incidents of a similar nature (crowd disturbances) happen inside the stadium at any of the remaining matches of the Russian team during the tournament.

The decisions of the UEFA Control, Ethics and Disciplinary Body is open to appeal.

This decision only relates to the incidents which occurred inside the stadium and are therefore under the jurisdiction of the UEFA Disciplinary Bodies.
The key here is that Russia's disqualification is on hold until the end of the tournament on July 10, but that hold can be lifted if Russian fans repeat their behavior in any other Euro 2016 game.
Vitaly Mutko, the Russian sports minister and formerly the president of the Russian Football Union, said Russia will comply with UEFA's decision.
"What other position can there be?" he said.
The June 11 game between Russia and England ended 1-1, but Russian fans engaged in clashes with English fans inside the stadium after the game. There were also, Sky News reports, "three days of violence in the old port area of Marseille, which resulted in dozens of injuries," mostly to English fans.