The Wreckage of the Downed EgyptAir Plane
Egyptian officials said Wednesday they have found the remains of Flight 804, which vanished last month.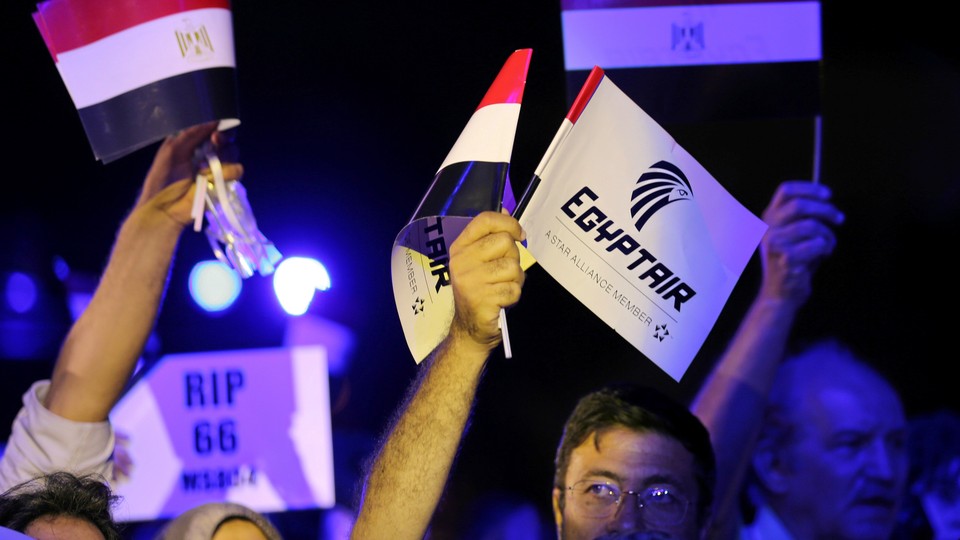 Egyptian government officials on Wednesday said they have found the wreckage of EgyptAir Flight 804, nearly a month after it vanished over the Mediterranean Sea.
While details are limited right now, officials told CBS News that a vessel contracted by the Egyptian government found the wreckage of the plane, which disappeared from radar screens May 19 as it traveled from Paris to Cairo with 66 people on board. The vessel then relayed the wreckage location to the Egyptian committee leading the investigation into what brought down the plane. Then, according to a statement from the committee:
Immediately a meeting was held between the investigation committee members to study thoroughly the progressive actions taken during the past period and in order to plan how to best handle the wreckage in the coming period.
Officials will soon release a map from the committee that shows where the plane was found, reports the BBC.
Earlier this month, French and Egyptian investigators said they had detected a signal from the Airbus A320's data recorder. This may have led investigators to the wreckage location. Days after the plane went missing, the Egyptian military released images of only a few items of wreckage and debris from the flight in the Mediterranean. The search has gone on since then.
The cause of the crash remains unknown. While terrorism is a possibility, no group has claimed responsibility for taking down the plane. Officials have said technical or human error are potential causes.