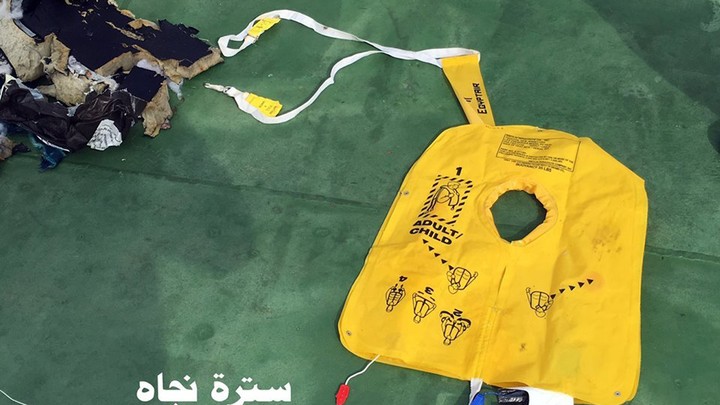 Updated on June 1 at 9:03 a.m. ET
Egyptian and French investigators say a French vessel looking for EgyptAir Flight 804 in the Mediterranean has detected a signal from one of the data recorders.
Statement in English from Egyptian investigators signals 'assumed' to be from #MS804 black boxes pic.twitter.com/FhAFqaiyND

— Nicola Clark (@_nicolaclark) June 1, 2016
French authorities later confirmed the Egyptian statement.
The Airbus A320 had been flying from Paris to Cairo with 66 people on board when it vanished off radar May 19. Parts of the aircraft were later found in the Mediterranean. It's unclear what caused the plane to crash, though at the time, one Egyptian official said terrorism was a likelier motive than mechanical failure. No one has claimed responsibility for the crash.
We want to hear what you think about this article. Submit a letter to the editor or write to letters@theatlantic.com.