The Latest Clue in the EgyptAir Mystery
A search vessel has retrieved from the Mediterranean the downed plane's cockpit-voice recorder.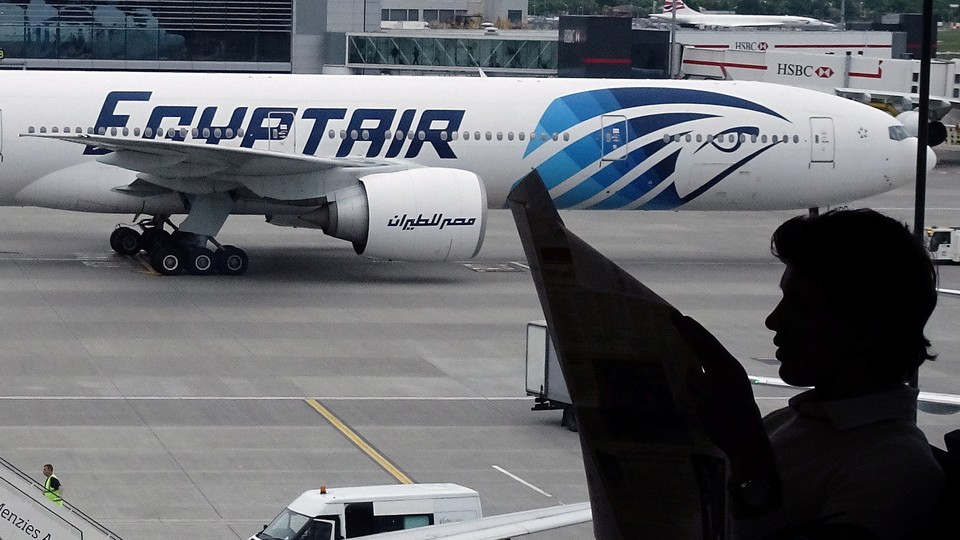 The cockpit voice recorder of the EgyptAir plane that crashed last month has been pulled from the waters of the Mediterranean, a day after the wreckage of the aircraft was found.
The voice recorder was damaged but its memory unit, considered to be its most important component, was successfully retrieved, CNN reported Thursday, citing an Egyptian committee that is investigating the plane crash. The Airbus A320, operating as EgyptAir Flight 804, crashed in the Mediterranean on May 19 on a flight from Paris to Cairo, killing all 66 people on board.
Egyptian investigators said Thursday a search vessel discovered the wreckage of EgyptAir. The plane's flight-data recorder, which together with the voice recorder are called the "black boxes" of an aircraft, has not been found. Earlier this month, French vessels participating in the search for the downed plane detected the signals of one the flight recorders in the eastern Mediterranean.
The voice recorder could provide some answers about the mysterious crash, the cause of which remains unknown. According to a description of black boxes from the Australian Transport Safety Bureau, the cockpit voice recorder (CVR) "would be better named the 'cockpit audio recorder' as it provides far more than just the voices of the pilots." More:
In fact, it creates a record of the total audio environment in the cockpit area. This includes crew conversation, radio transmissions, aural alarms, control movements, switch activations, engine noise and airflow noise.

Older CVRs retain the last 30 minutes of an aircraft's flight. A modern CVR retains the last 2 hours of information.
Investigators are considering technical or human error and terrorism—although no terrorist organization has claimed responsibility for the crash—as potential causes for crash.