Blocking the Transfer of Two Islands
An Egyptian court said the Red Sea islands of Tiran and Sanafir, which were handed to Saudi Arabia, "should remain part of Egyptian territory."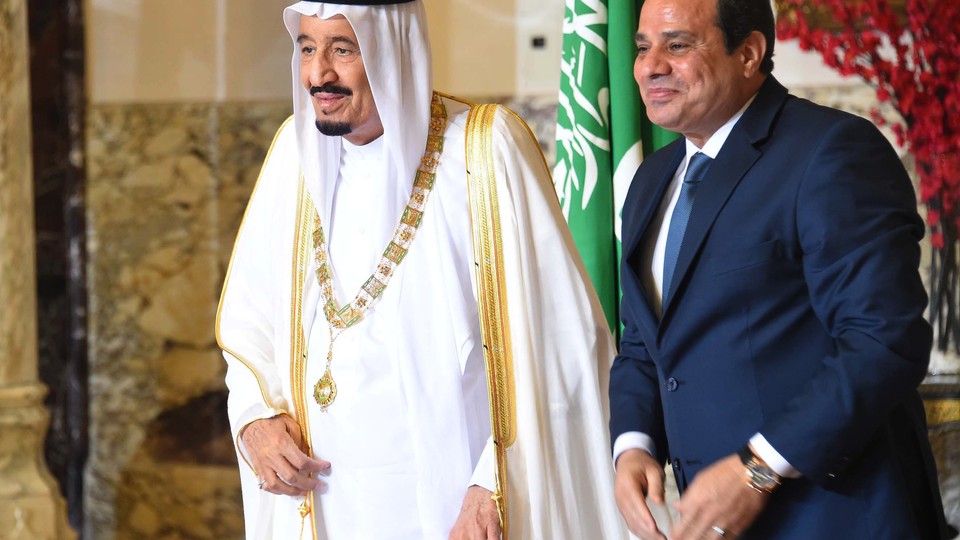 An Egyptian court has blocked the government's transfer to Saudi Arabia of two uninhabited islands in the Red Sea, a victory for those who want Tiran and Sanafir to remain Egyptian.
The Administrative Court's ruling Tuesday, in part:
The islands should remain part of Egyptian territory and within Egyptian borders; Egyptian sovereignty over the islands holds, and it forbidden to change their status in any form or through any procedure for the benefit of any other state.
The ruling is not final, and the government said it will appeal to the Supreme Administrative Court, the highest court in the land, according to Ahram Online, the English-language website of Al-Ahram daily.
Egyptian President Abdel-Fattah el-Sisi announced he was handing over the two strategically important islands to Saudi Arabia during a visit in April by King Salman in which the Saudi monarch announced a massive aid package to Cairo.  The decision sparked massive protests, which prompted a government crackdown. More than 150 people were arrested and jailed, though many were later acquitted or had their sentences reduced, the BBC reported. Sisi maintains the islands have always belonged to Saudi Arabia. Egyptian troops have been on the islands since 1950 at the kingdom's behest.
The lawsuit against the government that resulted in Tuesday's ruling was brought by Khaled Ali, a prominent activist and lawyer.